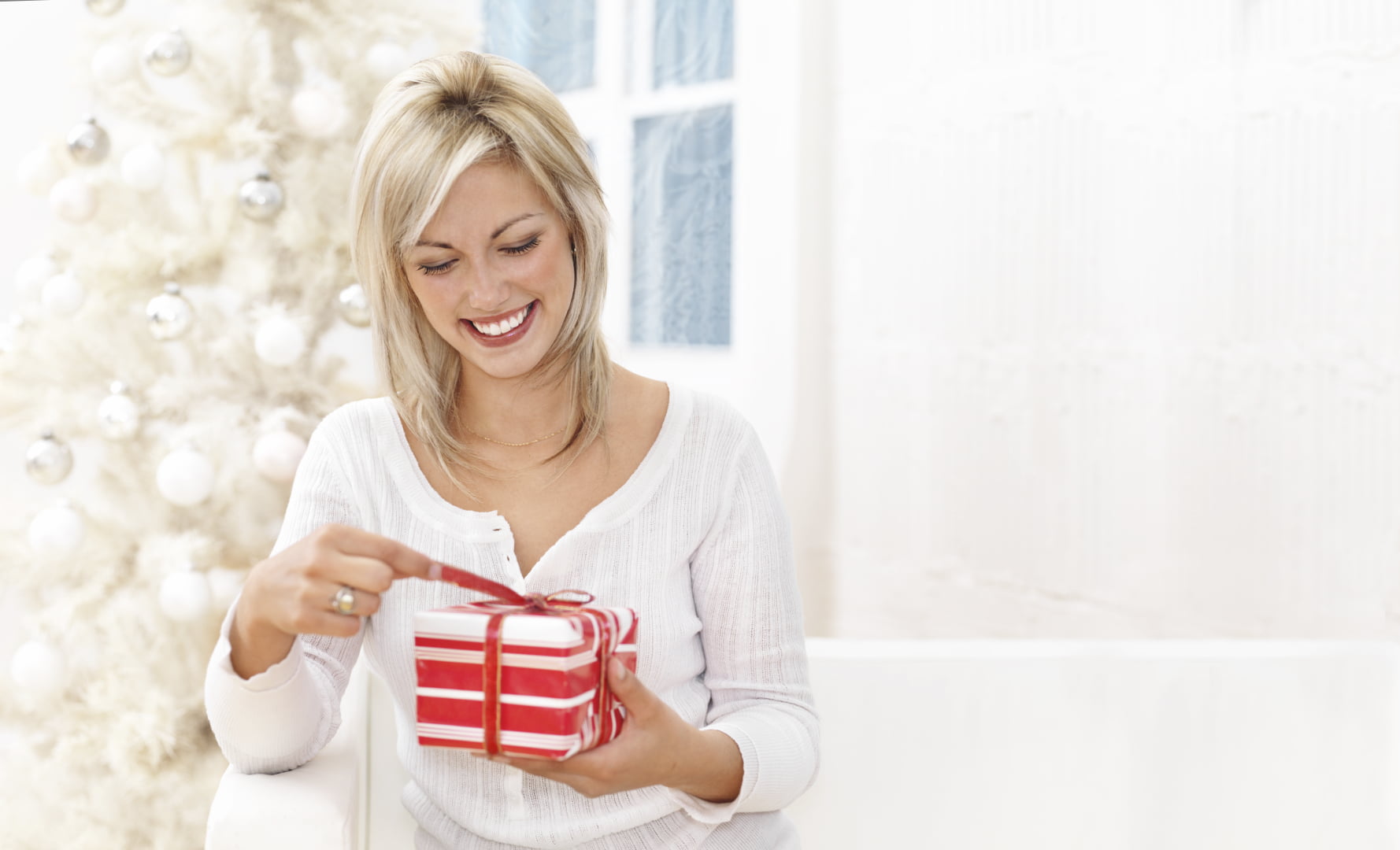 We're sure you've made your list and checked it twice, but you may have forgotten to include yourself on your holiday shopping list. 'Tis the season for merrymaking, from gatherings with old friends to holiday parties at work, and you'll enjoy it all even more if you look and feel your best, so why not treat yourself? Give yourself and your skin a holiday boost with one of our popular non-surgical beauty treatments:
Say Goodbye to Jowls with Ultherapy® Skin Tightening
If you're experiencing excess or sagging skin around your face, jaw line, or neck but aren't quite ready a facelift, Ultherapy is an effective non-surgical skin tightening treatment. Using soundwaves, this breakthrough treatment can instantly shave years off of your appearance. There are no needles or incisions and little-to-no downtime, so you can get back to your normal activities right away.
Beat Fine Lines & Wrinkles with BOTOX® or Dysport®
Want to smooth your upper face in one visit? BOTOX is a minimally invasive injectable treatment that instantly rejuvenates your face, giving you a younger, softer appearance.
If you want to try something different, Dysport works the same way as BOTOX, only faster! With results appearing in less than two days, you can look better in time for last minute holiday get-togethers.
Revitalize Your Face with Dermal Fillers
Dermal filler injectable treatments are becoming increasingly popular for their ability to quickly and painlessly turn back the clock and provide a smoother, youthful look. Addressing loss of volume and wrinkles in the lower face, dermal fillers are a great way to refresh your face for the holidays. Some of our patients' favorites are:
Juvéderm® for filling in lines around the mouth and nose.
Restylane® for correcting moderate lines or plumping up lips.
Sculptra® to stimulate and restore facial collagen.
Reveal Radiant Skin with Laser Skin Resurfacing
Get ready to check "beautiful, healthy skin" off of your Christmas wish list! Laser skin resurfacing effectively diminishes the appearance of age spots, acne scars, hyperpigmentation, sun damage, and wrinkles to unveil glowing, refreshed skin.
If you're unsure what treatments would work best to address your unique concerns, contact us today to schedule a consultation where we will create a personalized skin care plan just for you. The skincare team at Little Rock Cosmetic Surgery would love to help you achieve your best skin ever!
Save