Upcoming Events
Our events are fun, informative, and rewarding for you!
We love our patients at the Cosmetic Surgery Center in Little Rock, and what better way to show it than to give you opportunities to learn about and save on your favorite treatments! Be sure to check this page often for our special events. And don't forget to check out our current specials on cosmetic surgery, skincare and more!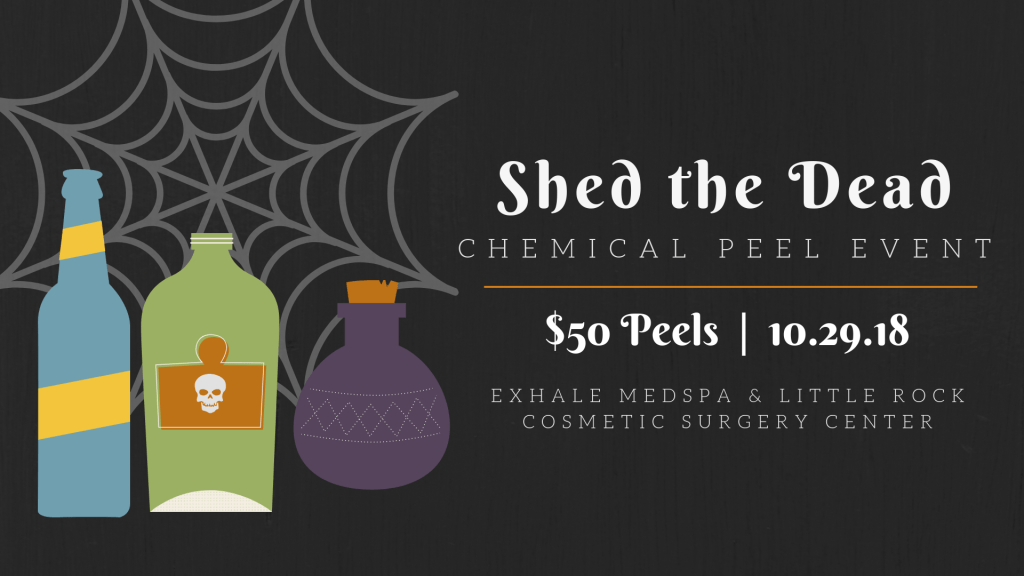 October 29th, 2018: You're Invited to the Shed the Dead Chemical Peel Event
Dry, flaky, dull skin is never on trend, but it isn't easy to get that radiant glow that graces magazine covers on your own. That's why we recommend boosting your skin's freshness and health with a professional skin peel as cooler weather approaches.
If your face has been looking a little spooky, you won't want to miss our upcoming event:
Shed the Dead Chemical Peel Event
Monday, October 29th from 10 am – 4 pm
@
10809 Executive Center Drive, Searcy Building, Suite 100
We'll be offering chemical peels for just $50 (reg. $85) all day long so you can greet autumn with a dewy glow. All attendees will also be entered to for a chance to win a free chemical peel and assorted skincare products.
RSVP by calling us at (501) 227-0707!
A $25 deposit is required to reserve your spot. The fee will be applied to the cost of your chemical peel.