About the Cosmetic Surgery Center in Little Rock, Arkansas
Welcome to the Cosmetic Surgery Center! Our Little Rock cosmetic and plastic surgery center provides a full range of surgical and non-surgical enhancements in a comfortable, professional setting. Whether you are considering cosmetic surgery for the first time or seeking the right place for your next treatment, Dr. Branman and our friendly, knowledgeable staff will help you get the results you desire.
Meet Arkansas Cosmetic Surgeon, Dr. Rhys Branman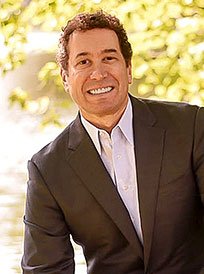 Arkansas cosmetic surgeon Rhys Branman M.D. has served patients in Little Rock for 23 years. He is board certified by both the American Board of Cosmetic Surgery and the American Board of Maxillofacial Surgery. A graduate of Vanderbilt University Medical School, Dr. Branman remained at Vanderbilt University for his General Surgery and Residency training. He completed his American Academy of Cosmetic Surgery Fellowship training in 1998.
Our Little Rock Office & Surgery Center
At the Cosmetic Surgery Center, we are completely committed to the total satisfaction of all the patients we serve. You'll be treated like family each time you visit our warm and inviting office. Our on-site surgical suite is AAAHC accredited to ensure the highest level of safety during your procedure.
We offer a wide variety of cosmetic surgery procedures, including but not limited to:
Meet Your Cosmetic Surgery Center Staff
We love being a part of the Cosmetic Surgery Center because we get to see firsthand the positive difference cosmetic enhancement makes in our patients' lives. Each member of our staff plays a key role in your patient care experience, from helping you prepare for your surgery to answering your questions about your financing & payment options.
Patient Forms & Information
Whether you are coming to see us for the first time or we know you well, we want to make your patient experience as easy and enjoyable as possible. Below you'll find our patient forms and more information about our practice.
Scheduling & Cancellation Policy for In-Office Procedures
All skin care treatments and in-office procedures can be scheduled during regular office hours, Monday – Friday 9 AM to 5 PM. If you are unable to keep your appointment, please call to cancel or reschedule at least 24 hours before your appointment time. A $50 cancellation fee will be charged to your account for no-shows or appointments not canceled at least 24 hours in advance.
Contact Us for a Consultation or More Info
The best way to learn more about Dr. Rhys L. Branman, our cosmetic surgery center, and the procedures we offer is to come in and meet us! We invite you to call or contact us online today to schedule a personal consultation or get more information about our Arkansas cosmetic surgery office.
More Options for You