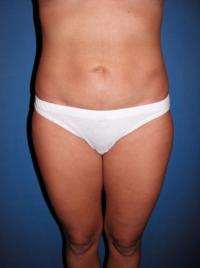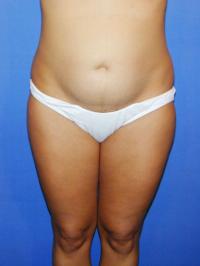 After receiving liposuction, at Little Rock Cosmetic Surgery Center, there are a few important things to remember to facilitate your healing. Liposuction is a very common procedure, yet it is surgery after all so it is best take care of yourself properly before and after. My nurse goes over every step carefully with each patient. It is important to always follow your doctor's post operative instructions so if you are considering liposuction, here are a few things you will have to do as part of your after care.
When can I go back to work after liposuction?
As with many other surgeries, downtime varies with the individual.  Most people can go back to work in a week, as liposuction has the easiest recovery time for a cosmetic surgery procedure. If you have a desk job, it is possible you may return to work even earlier, although it is not unusual to tire easily. There will be some bruising and swelling. Bruising usually disappears within 3-5 weeks, while swelling can persist 3-6 months.
Does liposuction recovery hurt?
For the first 2 weeks a compression garment should be worn at all times unless taking a shower. You might even get a little dizzy the first couple of times the compression garment is removed, and this is why I would like you to have someone nearby for your first shower or two.  Recovering from liposuction does involve 24-72 hours of fluid drainage from the incision sites, therefore you will have to place absorbent pads over incision sites inside your compression garment to absorb the fluid. This is perfectly normal and expected. It is important to shower each day, clean the incision sites, and replace the pads and garment, but absolutely no soaking. That means no hot tubs, swimming pools, or baths for 4-6 weeks after surgery.
How soon after liposuction can I work out?
After liposuction you will have to avoid sitting for prolonged periods for at least 6 weeks, and try to sit up straight too. This is to prevent creases from forming in the abdominal skin. You will also have to wear loose clothing for a while. Soon after surgery you must move around, get up and walk around the house, it is important you don't sit or lie down for long periods of time, but no strenuous activity. After about 4 to 7 days you can resume mild exercise by slowly and gradually increase the activity each day, but you cannot resume your normal workouts for a month, longer if they are really rigorous. To prevent ridging and hardening lumps that are common particularly on the abdominal area, massaging will be necessary. I will tell you when to begin massaging so any lumps gradually go away.
Will I need pain medication after liposuction?
I will instruct you to take the medication as prescribed. It is easier to control pain before it gets worse, so don't wait, unless you really feel you don't need it. Do not take aspirin or any products containing aspirin until approved by me. In most cases, pain medication should be taken with food to prevent nausea. You will also be prescribed antibiotics. It is imperative that you take these as prescribed as well in order to prevent infection.
As always, I prefer that my patients have someone with them for a few days after surgery. It's great to pamper yourself too. For a little more information about how to treat yourself well after surgery, see my blog post about recovery. Just remember after all the healing is done, you will feel great about your body and be happy you followed instructions.
Call Melinda at the front desk to set up your consultation with me. 501-277-0707