Cosmetic Surgery Center in Little Rock, Arkansas
Updated January 24, 2023
Meet our Staff
Our staff are knowledgeable, friendly, and here to help you every step of the way. From your first phone call to our office, to your final post-operative visit, we take every measure to ensure your experience is safe, comfortable, and enjoyable.
---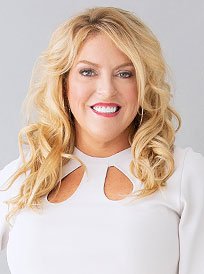 Leslie Harmon Branman, BSN, RN
Certified Plastic Surgery Nurse, Clinical & Surgical Services Director
Originally from Little Rock, Leslie is a graduate of Little Rock Central High School and Texas Christian University, where, in 2002, she earned her Bachelor of Science degree in Nursing. She is a Certified Plastic Surgery Nurse, a Certified Aesthetic Nurse Specialist and currently the only double boarded nurse in the state of Arkansas by the Plastic Surgery Nurse Certification Board. Leslie is an active member of the International Society of Plastic Surgical Nurses. Leslie has vast knowledge and experience in plastic and cosmetic surgery care.
Click here to learn more about Leslie »
---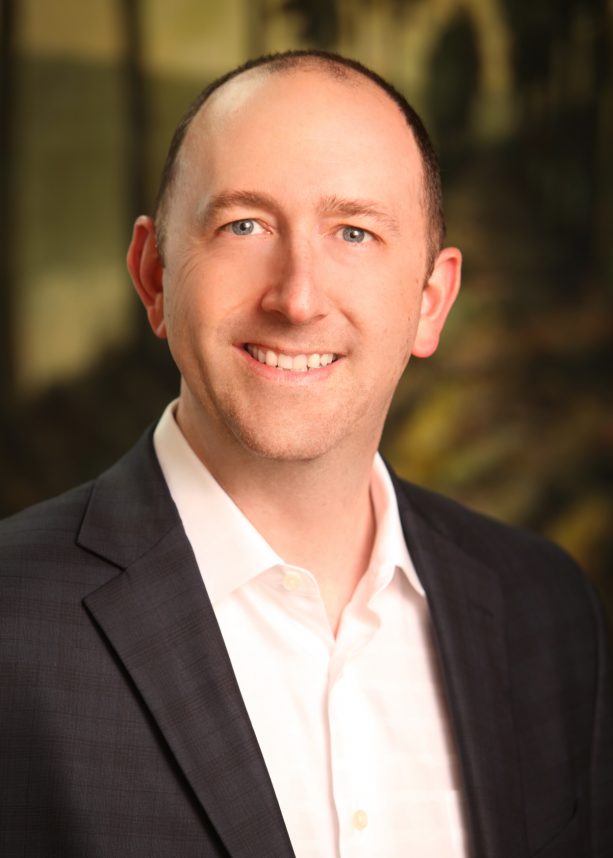 Dr. Wade Brock
Oculoplastic and Facial Cosmetic Surgeon
Dr. Wade Brock is a Board Certified Oculoplastic and Facial Cosmetic Surgeon.
Dr. Brock is passionate about his fields of facial cosmetic surgery and oculoplastic reconstructive surgery. His areas of special interest include brow lifts, deep neck and facelifts, lower eyelid blepharoplasty, ptosis, practice management, and the art of pleasing patients.
Click here to learn more about Dr. Brock »
---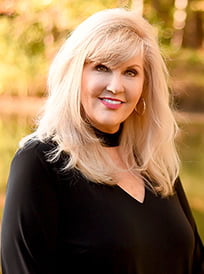 Melinda Stephenson
Patient/Surgical Coordinator
With greater than 15 years of experience at the Cosmetic Surgery Center, Melinda is our longest standing employee. With all her excellent experience and genuine warmth she was the only choice to take on the essential position of patient/surgery coordinator. Melinda will be your guide from the initial evaluation through the recovery process. She will help you with coordinating your surgical appointments and is an expert at finding the best way to finance your surgical procedure. Her comfortable demeanor makes her an instant favorite with all of our patients. When she is not helping our patients Melinda is busy adoring her grandchildren.
---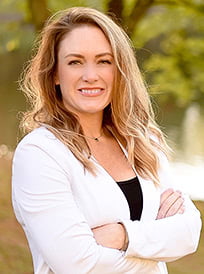 Crystal Francis
Licensed Aesthetician
Crystal has been an Aesthetician for 17 years in the Little Rock area, and 7 years at Cosmetic Surgery Center's Little Rock med spa. She graduated at the top of her class from Douglas J Aveda Institute in East Lansing, MI. In addition to performing facials and waxing, Crystal offers SkinPen microneedling, laser treatments, and the all-new Sofwave skin tightening. She loves helping patients achieve their goals of having beautiful and healthy skin. A native of Benton, Crystal stays very active and is an associate member of the Junior Auxiliary of Saline County. She enjoys spending time with her husband and their 6 beautiful children. Outside of work, keeping up with her kids' extracurricular activities is all that she has time for!
---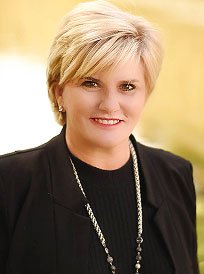 Shannon Aston
Patient Liaison
Shannon joined Dr. Branman's team as a Patient Liason in 2017. She is a native Arkansan and a graduate of Mount Saint Mary Academy. Shannon received her Bachelor of Arts degree in Broadcast News from Southern Methodist University. Shannon came to us with 6 years of experience working in cosmetic patient care coordination and surgical scheduling. Shannon has extensive experience in retail sales and special events coordination. She is committed to providing quality care and attention to each patient, and enjoys working our special events. Her experience and attention to detail helps the front desk runs smoothly. Shannon is a Sustainer in the Junior League of Little Rock and loves spending time volunteering for a variety of local non profits including the Heart Ball and ACCESS Schools.
---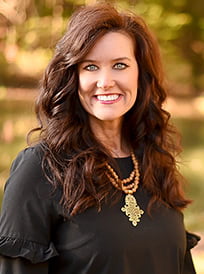 Betsy Culp
Patient Liaison
Betsy is the newest addition to LRCSC, joining our team in 2018. She's already a favorite around here, too! Betsy enjoys assisting all of Dr. Branman's patients throughout their surgery process. From the moment you call to schedule your consultation to your final follow-up visit, Betsy will be there to answer your questions and support you. She also helps to make sure our front office is running smoothly throughout the day.
Helping people is in Betsy's nature—she comes to us after 10 years of co-directing the Waner Children's Vascular Anomaly Foundation with her best friend. A native to central Arkansas, Betsy is happy to call Little Rock home with her husband and two children. For fun, she enjoys traveling, reading, volunteering, and beekeeping!!
---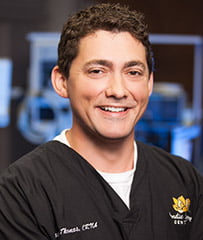 Jason Thomas, MSN, CRNA
Certified Registered Nurse Anesthetist (CRNA)
Jason grew up outside of Conway, Arkansas, graduating from Vilonia High School in 1999. He attended the University of Central Arkansas and Arkansas State University, finishing his anesthesia training and became a Certified Registered Nurse Anesthetist (CRNA) in the spring of 2008. As the main anesthesia provider at Little Rock Cosmetic Surgery Center, he is dedicated to safe, competent, and complete patient care. In his free time, Jason enjoys time spent with his wife and family in the great outdoors, and loves to travel around the world.
---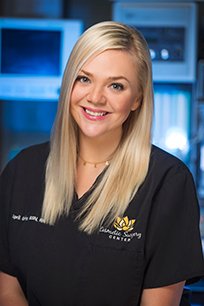 April Gring, BSN, RN
Registered Nurse (RN)
Originally from Little Rock, April graduated from the University of Central Arkansas with her Bachelor of Science in Nursing in 2015. April has experience in the operating room, pre-op and recovery. Aprils warm spirit and smile is comforting during our patients surgical experience as she works closely with our team to ensure patient safety, and educate our patients and their families on preoperative and postoperative care. April enjoys spending time with her husband and daughter, her family, the outdoors, shopping, and her two fur children.
---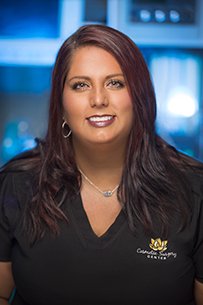 Kirbi Cates, RN, BSN
Registered Nurse (RN)
Kirbi graduated from Jefferson School of Nursing in 2009. She went on to earn her Bachelor of Science in Nursing in 2015. She has worked in many local Emergency Room Departments and has been a flight nurse for many years. Her favorite work so far has been working for Dr. Branman and his wonderful team at the Cosmetic Surgery Center. Outside of being a nurse, Kirbi loves spending time with her family, friends and fur babies. She also enjoys exploring the great outdoors and putting on BBQ competitions with her dad. We are lucky to have Kirbi with her vast knowledge of emergency procedures. She is an added asset to our team at the Cosmetic Surgery Center and the safety we provide for our patients.
---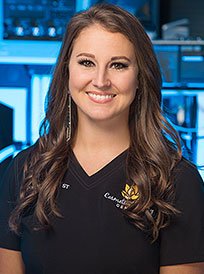 Stephanie Bearden, ST
Surgical and Clinical Assistant
A native Arkansan, Stephanie attended North Little Rock High School and graduated from Baptist Health College Little Rock in 2017. Stephanie has joined our staff as a surgical technologist in our operating room and helps with our patient flow and procedures in our clinic. Her willingness to help out wherever needed and fun personality makes her a natural fit for our team. Stephanie, her husband, and her daughter live in Maumelle. She enjoys the outdoors, painting, and spending time with her friends, family, and three-legged dog.
---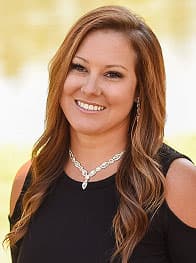 Angie Justice, ST
Surgical Technologist
Angie, surgical technologist, joined our practice following her twin sister who works in our OR. Angie is a native Arkansan, a 2007 graduate of North Little Rock High School, and attended college at ASU Beebe. Her past work experience in the medical industry and in her husband's family business makes her a natural in our office. Angie loves working with our patients.
Weekends are spent with her husband and two young, very active boys. They love everything outdoors, especially camping, hunting, and boating.