Meet our Staff
Cosmetic Surgery Center in Little Rock, Arkansas
Our staff are knowledgeable, friendly, and here to help you every step of the way. From your first phone call to our office, to your final post-operative visit, we take every measure to ensure your experience is safe, comfortable, and enjoyable.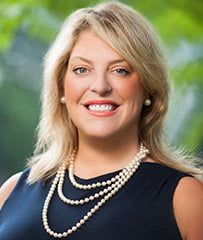 Leslie Harmon, BSN, RN
Certified Plastic Surgery Nurse (CPSN)
Certified Aesthetic Nurse Specialist (CANS)
Clinical and Surgical Services Director
Originally from Little Rock, Leslie is a graduate of Little Rock Central High School and Texas Christian University, where, in 2002, she earned her Bachelor of Science degree in Nursing. She is a Certified Plastic Surgery Nurse, and is an active member of the American Society of Plastic Surgical Nurses. Leslie has vast knowledge and experience in plastic and cosmetic surgery care.
Click here to learn more about Leslie »
---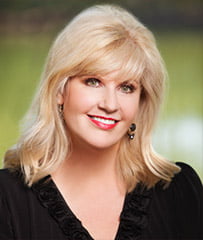 Melinda Stephenson
Patient/Surgical Coordinator
With greater than 15 years of experience at the Cosmetic Surgery Center, Melinda is our longest standing employee. With all her excellent experience and genuine warmth she was the only choice to take on the essential position of patient/surgery coordinator. Melinda will be your guide from the initial evaluation through the recovery process. She will help you with coordinating your surgical appointments and is an expert at finding the best way to finance your surgical procedure. Her comfortable demeanor makes her an instant favorite with all of our patients. When she is not helping our patients Melinda is busy adoring her grandchildren.
---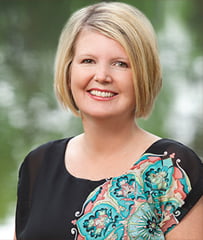 Monique Stivers
Surgical Assistant/Clinical Assistant
A graduate of the Baptist school of Nursing and allied health in 2004, Monique started working with Dr. Branman in 2005 at Arkansas Surgical Hospital. In 2011 she joined our team at the Cosmetic Surgery Center when we opened our new surgical facility. We couldn't have been more pleased. Monique's upbeat and light hearted personality combined with a team player attitude make her an important asset to the operating room and clinic. Monique plays an essential role in the operating room maintaining sterility and assisting Dr. Branman directly. In the clinic she coordinates patient flow and assists with procedures. Monique and her family live in Cabot. She enjoys travel, camping, and listening to country music.
---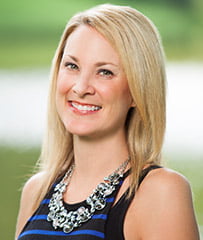 Alicia Smith, Patient Liaison
With over 20 years experience in the medical office setting, Alicia's servant's heart and passion for people make her a natural Patient Liaison. Whether it's your first phone call or visit, Alicia always shares her big smile and personality to make you feel welcome and at home. A native of Little Rock, Alicia enjoys spending time at the lake with her husband and daughter as well as traveling. She loves decorating, razorback football, cherished friends and volunteering at her daughter's school. Alicia is also an active member of the Twentieth Century Club of Little Rock.
---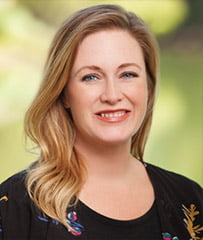 Crystal Shaffer, Medical Aesthetician
Crystal has been an Aesthetician for over 10 years in the Little Rock area. She graduated at the top of her class from Douglas J Aveda Institute in East Lansing, MI. In addition to doing facials and waxing, Crystal will be doing SkinPen, Ultherapy, and Laser Treatments. Crystal loves helping people achieve their goals of having beautiful and healthy skin. A native of Benton, Crystal stays very active. She is a member of Junior Auxiliary of Saline County, attends church at Fellowship Bible Church in Benton, and enjoys spending time with her husband and children.
---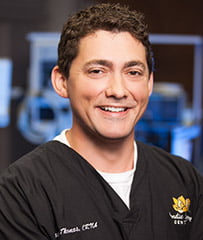 Jason Thomas, Certified Registered Nurse Anesthetist (CRNA)
Jason grew up outside of Conway, Arkansas, graduating from Vilonia High School in 1999. He attended the University of Central Arkansas and Arkansas State University, finishing his anesthesia training and became a Certified Registered Nurse Anesthetist (CRNA) in the spring of 2008. As the main anesthesia provider at Little Rock Cosmetic Surgery Center, he is dedicated to safe, competent, and complete patient care. In his free time, Jason enjoys time spent with his wife and dog child in the great outdoors.
---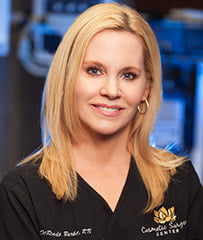 Deronda Burke, RN – Perioperative Services
Deronda, a native Arkansan from Little Rock, graduated in 1995 from Baptist School of Nursing and Allied Health. Caring for people brings Deronda great joy. She volunteers with her husband of 16 years in the childcare ministry at Fellowship Bible Church. Deronda has 3 children and 2 grandchildren ranging in ages from 27 to 4 years old. She stays busy volunteering at Roberts Elementary School and cheering at youth sports. Deronda has been working for Dr. Branman since 2013 and enjoys helping people achieve their personal goals at Cosmetic Surgery Center.
---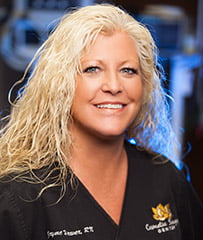 Jayme Weaver, RN – Perioperative Services
Jayme Weaver graduated from Baptist School of Nursing and Allied Health in 2004. She and her husband live in Conway where they both grew up. Jayme has two beautiful daughters, both currently in college. Jayme and her family love the beach and their favorite beaches are in Belize where they hope to one day retire.
---