Arkansas Mommy Makeover
Restore your pre-pregnancy body contours, or get the curves you've always wanted
Your body goes through an amazing transformation during pregnancy. Unfortunately, this transformation isn't always so amazing once we're finished having kids.
Even after eating carefully and exercising regularly, a lot of us are still left with sagging breasts, abdominal overhang, and stubborn fat deposits. If you're unhappy with these changes, we can help you get your body back the way you remember (or even a little bit better) with a mommy makeover.
Click to request your Consultation with Dr. Branman
A Mommy Makeover is Personalized to Your Goals
Little Rock, Arkansas mothers have fully embraced this treatment, which is a personalized combination of procedures such as liposuction, a tummy tuck, a breast lift, or breast augmentation. Dr. Rhys Branman and our compassionate team can help you look and feel better than ever with just a few trips to our highly advanced medical facility.
Breast Enhancement Options
For those who have lost elasticity in their skin or desire higher, fuller breasts, a breast lift and/or breast augmentation may be appropriate. Little Rock patients who opt for these procedures are usually extremely pleased with the results.
Body Contouring Options
Stretched-out skin in the abdominal region can be tightened up with a tummy tuck, and for the excess weight that you cannot seem to lose with diet and exercise, success can be achieved through liposuction. These procedures are all effective and affordable, and the team at Cosmetic Surgery Center will be with you every step of the way to provide the best care.
Dr. Rhys Branman Answers Questions About Mommy Makeovers

With a mommy makeover from our talented team of medical professionals, you can return to your pre-pregnancy shape or one that is better than ever! Contact us to learn more about how you can benefit from a mommy makeover. Little Rock, Arkansas moms trust us, and so can you!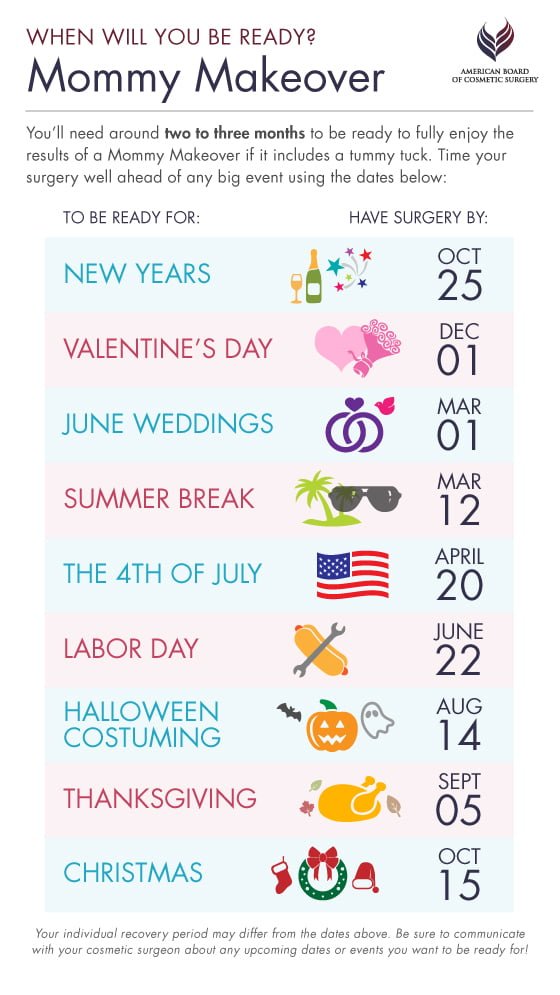 Graphic Provided By: American Board of Cosmetic Surgery