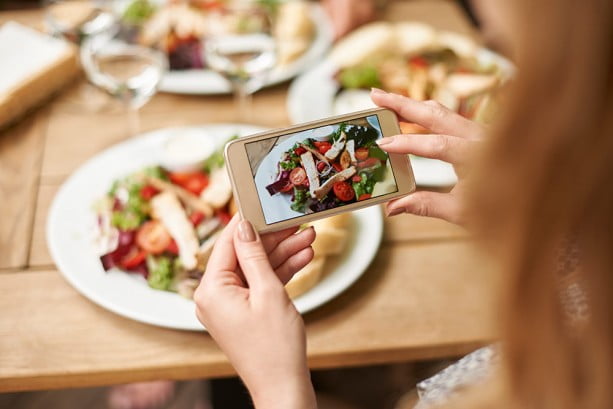 When it comes to Little Rock, most people think of Bill Clinton or the Razorback college football team—but we predict this will soon change as more people come to understand Little Rock is a fantastic "foodie town."
In the past few years, Arkansas's biggest city has become more and more of a food destination. The microbrewery scene is up and coming, and you can find an array of cultural, tasty, and gourmet food options to please your palate!
Naturally, with good food and craft beer come people who want talk about it. We recently interviewed some of the best food bloggers in the city about their favorite restaurants, their go-to meals, and what makes Little Rock's food scene so special.
The Mighty Rib Weighs In: Location, Location, Location
Kevin from The Mighty Rib had plenty to say about Little Rock's food and beer options. When asked about the most surprising aspects of Little Rock's food scene, the amount of fine dining options per capita immediately came to mind: "Little Rock is fairly small, and to have so many excellent options, all within 15-20 minutes of your house, is so wonderful."
If you're looking for the best meal in town, Kevin suggests heading to Table 28 or South on Main. On the other end of the spectrum, the brand new hot spot, Flyway Brewing is great for enjoying an after-work brew.
Rock City Eats: Food is the Epicenter of Culture
"Food is the universal thing that brings all people together. We believe for a city to become great, it must have a great food culture." When you read these lines on Rock City Eats' about page, you know these bloggers mean business.
From corporate brands to well-established restaurants to up-and-coming breweries, this talented team of writers covers everything related to food & drink. So if you want to know anything about food in this city (and we mean anything), make Rock City Eats one of your go-to blogs.
Eat Arkansas: Little Rock is Hidden Gem
We reached out to Michael Roberts, editor of local food blog Eat Arkansas and multiple publications, such as Arkansas Food & Farm Magazine, Arkansas Made Magazine, and Arkansas Wild Magazine. When asked about his profound love for the city's food scene, he explained, "High-end Southern, great taco trucks, delicious Asian-fusion and a host of great bakeries and coffee roasteries all make Little Rock a hidden gem for food. And the craft beer explosion in the last few years has turned the entire state into a hot spot for great drinks." We couldn't agree more.
If you're looking for a go-to dish, Roberts suggests giving the spicy chicken and dumplings from the Southern Gourmasian a try. Additionally, he agrees with Kevin from The Mighty Rib when it comes to the ultimate dining experience: head to South on Main.
A Few Honorable Mentions
The aforementioned blogs are some of the best in the region and beyond, but there's plenty more where they come from. If you'd rather hear about food than read about it, try tuning in to "the only podcast talking food, drink and culture in Little Rock," LR Foodcast.
For those hoping for some yummy recipes to expand your food knowledge, head over to the blog Dining with Debbie. She will help you whip up a dish that will no doubt impress. Additionally, Fancy Pants Foodie's mission is to help you learn to be your own chef. Head on over to her blog to learn from a culinary expert.
We hope you enjoyed our recommendations. Do you have any suggestions for the best places to grab a bite in Little Rock? Let us know in the comment section!