Why Do I Have to Wear a Splint on My Nose After Rhinoplasty?
November 19, 2019 - Rhys Branman, MD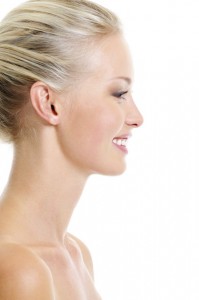 If you have just had rhinoplasty surgery, at Little Rock Cosmetic Surgery Center, you will have to wear a splint on your nose for at least 5 to 7 days. When you have the size and shape of your nose changed, the angle of the bridge may be changed, increased or decreased, and the nostrils may have been narrowed or the tip reshaped. With a closed technique, the incisions are made inside the rim of the nostrils. In an open technique, the incision is made across the base of the nostrils and nose. In any case, there are incisions inside your nose, and often between your nostrils. The cartilage of your nose has been reshaped; the soft tissues have been separated from the underlying tissues, and the bones have been sculpted and moved. You can now begin to see why the splint is so important.
The purpose of the splint taped to your nose is to hold your cartilage and bone in their new position while they heal. This will also minimize swelling, and to protect your new nose. This splint will also be a reminder to be very careful not to bump your nose causing accidental trauma to it. And the splint might also remind your loved ones to be more careful.
Of course the staff of Little Rock Cosmetic Surgery Center will instruct you thoroughly about how to care for yourself after your rhinoplasty. Instructions will include using cold compresses and keeping your head elevated. Depending upon your condition and what was involved in your specific rhinoplasty, all the splints, packing, nasal picks, and stitches (if not dissolvable) will be removed in 1 to 3 weeks. By 3 weeks most tissues have accomplished 80% of the healing, so you will not need the splint after that. In fact, it really does not help to leave it on any longer.
Basically, you have to be very patient. Patients tell me the most annoying thing is nasal stuffiness and the swelling.  Just remember, you have to be gentle with your nose because it will be very fragile. If you have realistic expectations and understand that you will see the most change in six weeks, but some of the finer refinements will not be noticed for many months up to one year. So remember, like many cosmetic procedures, the results of your rhinoplasty will not be completely evident until later.
Dr. Branman
Call Melinda at the front desk to set up a consultation 501-227-0707 ­