Chemical Peels in Little Rock
Updated June 17, 2022
For smoother, fresher skin and a more glowing complexion, try a chemical peel! By applying a customized solution to the surface of the skin to peel away the dull, damaged cells, your skin can heal naturally with a fresh, new layer of skin.
We offer a variety of chemical peels at Exhale, the MedSpa at the Cosmetic Surgery Center, with licensed aesthetician Crystal Shaffer. Crystal is medically trained and has over 10 years of experience performing peels and other skin resurfacing treatments for patients with a wide range of skin types and concerns.
Who can benefit from a chemical peel?
Chemical peels can rejuvenate the skin and correct or improve the appearance of many superficial skin conditions for men and women of any age. Some of the common treatment applications include the following:
Reduction of fine wrinkles
Improve skin texture
Softening of scars and acne scars
Correction of uneven pigment
Removal of blemishes
Watch our Licensed Aesthetician, Crystal, perform a live chemical peel on KATV with Dr. Branman
Your chemical peel options in Little Rock
We offer a variety of chemical peels to suit different skin types and concerns. During your consultation, we will discuss your concerns and goals and help you choose the right peel for your needs.
SkinCeuticals Chemical Peels
Smart TCA Peel – $150
Treats advanced fine lines + wrinkles + discoloration
Downtime: 5-7 days
*We recommend a series of 3 every 28 days for optimal results
Maintenance Peel – $97
Treats fine lines + dullness + imperfections
30% Glycolic Acid
Downtime: 0-3 days
Clear & Clean Peel – $97
Treats clogged pores + acne + rough texture + uneven skin tone
30% Salicylic Acid
Downtime: 0-3 days
Glow and Go Peel – $72
Perfect for Sensitive, Dry, or Dull skin
2% Lactic Acid
No Downtime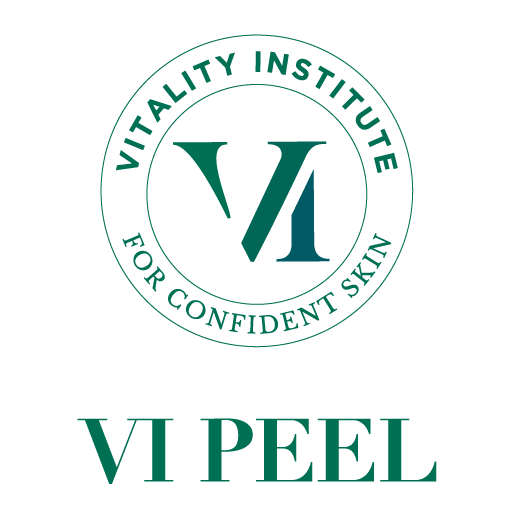 VI Peel Chemical Peels
VI Peel "Purify"
For Skin Concerns:
Active acne
Breakout-prone skin
Oily and congested skin
Teen acne (13+)
This formula works great for patients of Hispanic descent due to increased sebum production.
Product Benefits:
VI Peel Purify is a highly effective treatment for acne. It contains the original VI Peel formula plus the power of Benzoyl Peroxide, Kojic Acid, and Hydrocortisone for superior and consistent results. VI Peel Purify is a targeted solution to tackle active acne and acne prone skin.
VI Peel "Precision Plus"
For Skin Concerns:
Irregular pigmentation in the skin, including UV-induced hyperpigmentation
Melasma
Post-Inflammatory Hyperpigmentation (PIH)
This formula works great for patients of Asian descent due to tendency for hyperpigmentation.
Product Benefits:
VI Peel Precision Plus Dual Booster System combats pigmentation with our hydroquinone-enriched Lighten Booster and fast acting Brighten Booster, VI Peel Precision Plus effectively suppresses melanogenesis and promotes rapid cell turnover.
More chemical peel options
Preparing for your chemical peel
Depending on your needs, Retin-A—a prescription medication derived from Vitamin A—may be used to pre-treat the skin. This thins out the skin's surface layer, allowing the solution to penetrate more deeply and evenly. Hydroquinone, a lightening agent, is sometimes used as well if you have blotchy skin areas or pigmentation problems. You may need to spend several weeks in the pre-treatment phase before your actual peel.
What to expect during treatment
Most chemical peels are performed in-office at our medical spa, with our experienced licensed medical aesthetician. Anesthesia is not required for most of our peels, which only cause only a slight stinging sensation during application.
First, the skin is thoroughly cleansed. Next, we will apply the selected peel formula to your cleansed facial skin; this process  usually takes no more than 10 to 15 minutes. Any stinging sensation you feel as the peel solution is applied will quickly pass. Depending on the strength of the peel, periodic treatments may be necessary until the desired effects are achieved.
After your chemical peel
After a peel, it is common to experience some temporary flaking or scaling, redness and dryness of the skin. Stronger or deeper peels may also cause some swelling. You may need to arrange for someone to drive you home and help you out for a day or two if you are having a deeper peel.
Downtime varies depending on the type and depth of the peel. Lighter peels (i.e., lactic acid or glycolic acid) may require no downtime at all, while patients may need several days of downtime following a medium peel, such as a Ultra Jessner's or stronger TCA peel.
It is essential that you follow post-treatment instructions. Protecting your skin from the sun is essential following any peel. Our skincare team can recommend a broad-spectrum sunscreen that will protect your skin without irritation or a greasy feel.
When will I see results?
Improvements from light peels may be very subtle at first. You may detect a healthier glow to your skin. With continued treatments, you will notice a general improvement in the texture of your skin. After a stronger peel, your skin will be noticeably smoother and your complexion will be improved, with fewer fine wrinkles, fewer blemishes and more even-toned skin. Your results will be long lasting, although not immune to the effects of aging and sun exposure.
What are the risks of chemical peels?
Chemical peels are a normally safe and popular way to treat facial wrinkling and fine scarring. While complications are uncommon, you can help ensure a successful outcome by choosing a provider well-trained in chemical peeling techniques, and closely following pre- and post-treatment instructions. Patients with liver, kidney or heart ailments, need to make their cosmetic surgeon aware of them. You should also tell us about any food or substance allergies you have, as certain peels may contain similar ingredients.
Although there are peels of varying strength levels to fit almost anyone, it is still important to consider your skin type. The best candidates are usually those with fair, thin skin. Deeper chemical peels are usually not recommended for highly pigmented skin, such as Asian, black and Mediterranean, or oily complexions.