Big on Little Rock: The City's Most Instagrammable Photo Spots
July 29, 2022 - Rhys Branman, MD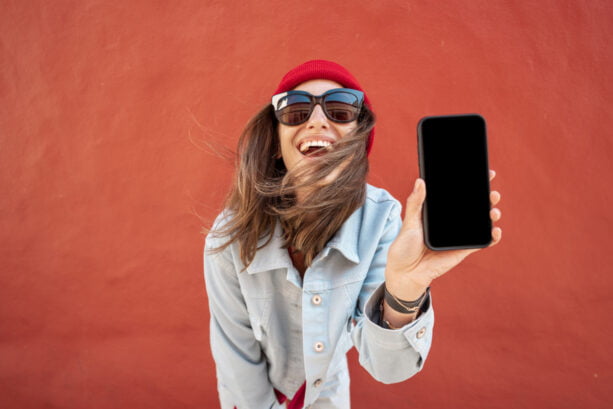 The city of Little Rock is a Southern charmer. Between the historic attractions of the state capital, modern art and urban culture, and the natural scenery of the Arkansas River, we're lucky to live in a place that offers a big city experience with a small-town feel.
Whether you're a longtime local or a weekend tourist, a seasoned influencer or an amateur photographer, it's helpful to know where to get a great Instagram photo in Rock City. There are numerous hidden gems worth featuring in your next post, reel or story—no filter required.
Check out our list of the most memorable and eye-catching backdrops in the Little Rock area! All of them are sure to have your friends and followers double-tapping in their feed.
Beautiful Bridges
View this post on Instagram
Interested in amping up your Insta feed? The Junction Bridge is one of five famous bridges in downtown Little Rock. The Junction is a stunning historic bridge that used to operate as a railroad cross up until the 1980s. It offers stunning views from 40 feet above the Arkansas River and its colorful nighttime lights are dazzling after-hours.
Runner Up: Check out one of the best views of downtown at North Shore Riverwalk Park, just over the Main Street bridge in North Little Rock.
Magnificent Murals
View this post on Instagram
If you're interested in really brightening up your feed then check out the city's fabulous street art. 'The Woman with Dog' mural at the Esse Purse Museum offers an especially IG-worthy shot. This museum is a must see for fashion and shopping enthusiasts, celebrating women's handbags and accessories of the 1900s.
Runner Up: The Koi Fish Mural is one of the largest murals in the city at 3700 square feet. This modern and colorful mural is located in the heart of downtown's Creative Corridor on the wall of the historic Arkansas Building on Main Street. Adjacent to this is another sweet photo op: a piano keys street mural painted directly on the intersection in front of The Repertory Theater, calling you to strike a pose and the right note.
Get Snap-Happy
View this post on Instagram
There's no better place to capture your next winning selfie than from a rooftop in the heart of downtown! We recommend sipping your favorite cocktail while overlooking a birdseye view of the city at Agasi 7, a restaurant and bar above the Hilton Garden Inn.
Runner Up: Engage in some retail therapy while you shop 'til you drop at the Promenade at Chenal. This beautiful outdoor mall features dozens of upscale shops and restaurants, interesting architectural details and a welcome sign spelling "LOVE" in big giant letters.
History in the Making
View this post on Instagram

Brush up on your history lessons, and up your Insta game at the same time. The Old Mill is an 1800s grist mill that was featured in the opening scenes of Gone with the Wind and offers three acres of picturesque landscaping, stone buildings and other historical remnants that will leave your followers wanting more.
Runner Up: If you're a fan of government and civics, then the Arkansas State Capitol is a must-see. As a replica of the US Capital in Washington DC, it is one of the most grandiose and well-known buildings in Little Rock. The Neoclassical style architecture features locally mined granite, six bronze doors, a 24-karat gold plated cupula, and three chandeliers crafted by Tiffany's of New York. Which luxury backdrop will you choose?
Wild and Wonderful
View this post on Instagram
At Pinnacle Mountain State Park it's easy to elevate your Instagram gallery. Just a quick 30-minute drive out of the city, and you'll be in a nature-lovers paradise with tons of hiking trails, scenic rock outcroppings, gardens and open fields waiting for your outdoor photo shoot to unfold.
Runner Up: Explore the gardens and trails of Wildwood Park for the Arts, a 104-acre woodland oasis which is commonly used for festivals, weddings, and performances. Pack a picnic and a selfie stick and enjoy a perfect afternoon!
Have other great Instagrammable spots in Little Rock to share?
We'd love to hear from you here or on social media!
Ready for your close-up? Get photo-ready with us
With all of these memorable, photo-worthy locations, you're going to want to get glowing. Dr. Rhys Branman and the award winning medical aesthetics team at Little Rock Cosmetic Surgery Center & Exhale MedSpa are ready to help you put your best, most photogenic face (and body) forward with a menu of surgical and nonsurgical skincare treatments. Contact us online today or give us a call at (501) 227-0707 to schedule your complimentary consultation to meet your aesthetic goals. We can't wait to help you reveal a fresh, new look!