Like the Contoured Look? Here's How to Make it Last
December 20, 2022 - Rhys Branman, MD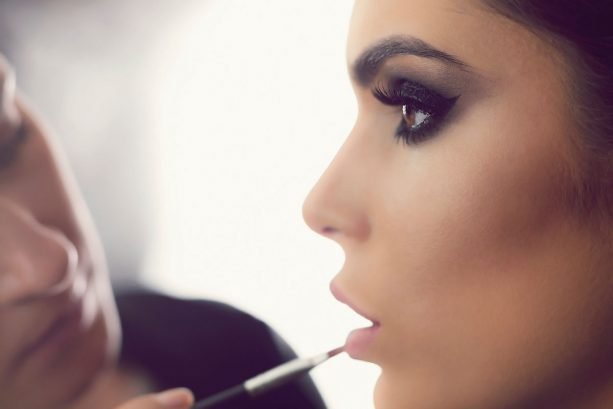 Makeup contouring has become a popular addition to many of our morning routines. The problem? It can be a chore, and the effects only last one day.
If you're currently spending time and effort each day trying to hide or downplay something on your face that bothers you, consider speaking with an experienced cosmetic surgeon about longer lasting solutions to help you look great—even without makeup.
Why make the leap from contouring to cosmetic surgery?
Expertly performed cosmetic surgery can dramatically improve facial harmony—and making subtle changes to one feature can help all of your features look better.
Facial contouring with makeup uses shading to strategically emphasize your best features and downplay characteristics that may distract from facial harmony. The idea is to work with your natural features. Expertly performed cosmetic surgery follows the same principles—subtle changes in the shape and size of your nose, chin, or cheekbones can have a dramatic impact on your overall appearance by making other features look better too. Plus, the results last a whole lot longer than makeup (and you don't have to worry about anyone discontinuing that perfect shade).
If you're burnt out on contouring, look into one or more of these long-lasting, proven facial enhancement procedures.
Amplify & highlight your cheekbones
Non-surgical options: Fillers such as Juvéderm® VOLUMA,  Restylane Lyft®
Dermal fillers are among the most popular treatments at our Little Rock plastic surgery practice, as they provide natural-looking enhancements that last for many months with little to no downtime. The best options for accentuating the cheek area are VOLUMA and Restylane Lyft. These hyaluronic acid fillers contain a thick, soft gel that sits deep beneath the skin to round out hollow cheeks and provide a subtle lift to the mid-face. Results last for up to 2 years.
Improve the shape and size of your nose
Rhinoplasty surgery
The tried-and-true surgical nose job is the only safe, effective way to permanently change the shape of your nose (some docs do a liquid nose job, but we advise you to steer clear; read this for more info). A skilled cosmetic surgeon can straighten a large bump, extend or reduce the bridge, reshape the tip, narrow the nostrils, and fix a number of other bothersome flaws. Patients are typically back to normal social activities within just 2 weeks.
Refine your neck and jawline or get rid of a double chin
Non-surgical options: Ultherapy® Skin Tightening and Sofwave™ Skin Tightening
Mild to moderately loose, sagging skin around the neck and jowls can often be treated noninvasively using ultrasound technology. Ultherapy treatment stimulates collagen production deep within the skin to help it become firmer, smoother and more youthful-looking with zero downtime. Results appear gradually but can last over 1 year.
Sofwave™,another alternative to surgical procedures, smooths fine lines and wrinkles and lifts skin around the brow, chin and neck. This non-painful treatment improves skin elasticity by boosting collagen. Most patients see visible results about 1 week after their treatment, but results improve for up to 3 months as collagen regeneration continues to remodel your skin.
Surgical options: Neck liposuction, chin implants, neck lift
If hiding a fatty "double chin" is your primary concern, neck liposuction can remove excess fat to sculpt a more refined appearance and lend greater definition to your chin and jawbone. A custom contoured chin implant can be placed in addition to liposuction or as a single procedure to strengthen a recessed or weak chin and bring facial features into beautiful harmony.
Patients with loose, sagging skin may benefit best from neck lift surgery. This procedure, similar to a facelift, removes excess, sagging skin (i.e. a "turkey waddle") and restores a smoother, more youthful neckline.
Take 10 years off your facial appearance
Makeup can hide fine wrinkles, but deeper folds and sagging jowls are best treated with facelift surgery. A skilled cosmetic surgeon can lift supportive tissues deep beneath the skin, restoring them to the position they held during your younger years, and then remove excess skin to smooth out deep folds. The result is a naturally enhanced facial appearance that looks like you, only about 10 years younger. Many of our Little Rock facelift patients are good candidates for a SmartLift facelift, which yields most of the same benefits of a traditional facelift with a shorter recovery.
If you want to learn more about any of these treatments, please give us a call! Dr. Rhys Branman is certified by the American Board of Cosmetic Surgery and the American Board of Maxillofacial Surgery, and he is experienced in all of the procedures discussed above. He offers consultations at our Little Rock cosmetic surgery center.