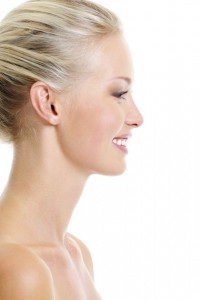 What is a liquid nose job? You may have heard of this procedure that touts no down time and no surgery made popular by Real Housewives of Beverly Hills star Brandi Glanville. But a liquid nose job is not really a rhinoplasty. This technique that some doctors are performing involves injecting dermal fillers into the nose in order to camouflage a hump or other flaw. For all the hoopla, this is not a permanent fix, and the nose will always look bigger with this technique too. Face it, you can only add with fillers, not subtract. At Little Rock Cosmetic Surgery Center, we only perform bona fide surgical rhinoplasty, and we do it well.
Although the 'liquid nose job,' also known as the 5, 10 or 15 minute nose job, is said to be fast, easy, and non invasive, the fact is that it is not permanent, but depending upon what filler is used, it will last from six months to a couple of years — but for one exception. Some doctors are using silicone for this (silicone is the one permanent filler), others use long lasting fillers such as Radiesse, or HA fillers such as Juvéderm®. And yes, there are risks to this new alternative to rhinoplasty. If a filler is mistakenly injected into a blood vessel there can be serious consequences; facial skin necrosis as well as blindness have been recorded. If you are thinking that you don't have to be as careful with your research or who you go to if you want a liquid nose job; think again. Do know there is very little research about using injectables for the nose. When injected into the nose, these fillers are being used off label. Off label use is not bad, it's just that we like to see some evidence of the safety and success of such practices.  Basically, the long term effects are unknown.
However, Arkansas patients who want a well done surgical nose job can come to Little Rock Cosmetic Surgery Center. Procedures are individually and carefully planned to fit your face and surgery is performed in our fully accredited operating room.
Dr. Branman
Call Melinda at the front desk to set up a consultation 501-227-0707