Is There Still Time for a Facelift Before the Holidays?
July 26, 2018 - Rhys Branman, MD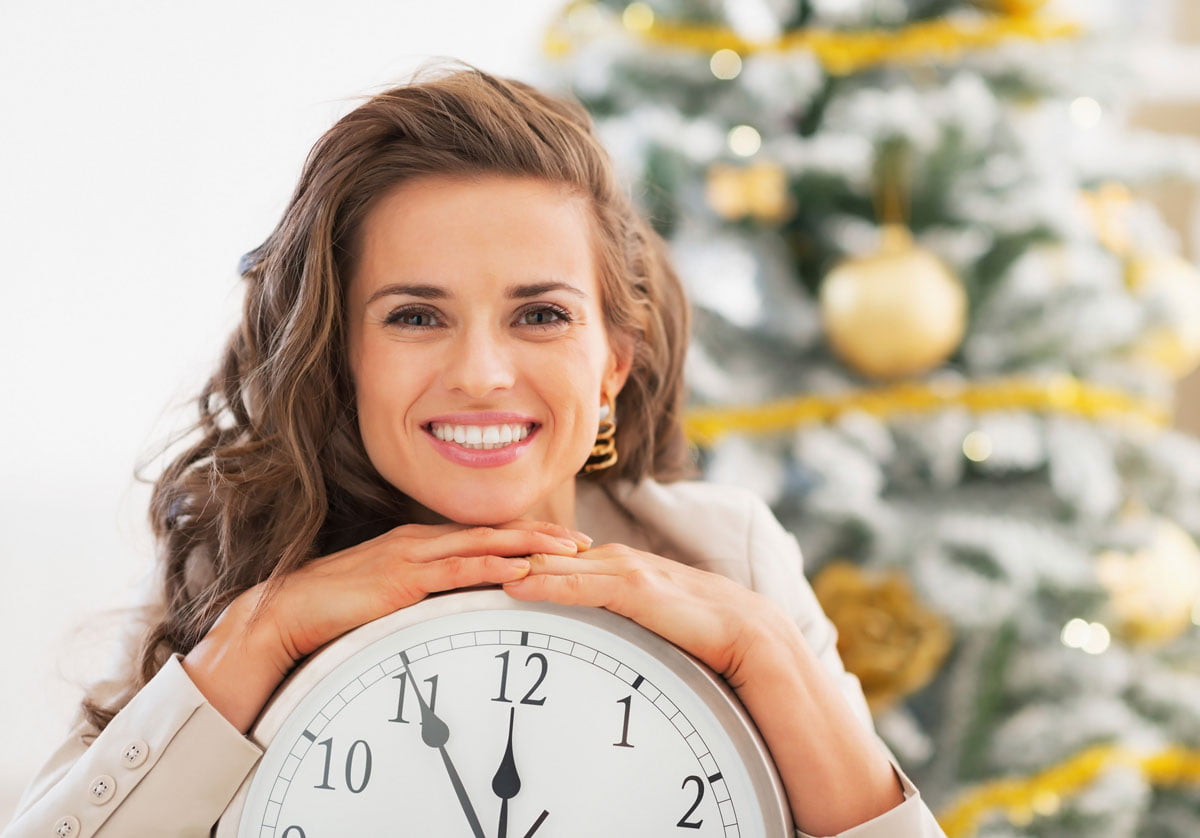 The holidays are a time of gift-giving, festive music, and cookies galore—along with office parties, family reunions, and plenty of photo-ops! It's no wonder that we see an uptick this time of year in the number of patients wishing to rejuvenate and refresh their faces in anticipation of a busy social season.
If you count yourself among this crowd, we've got good news for you. There is still time to smooth wrinkles, tighten the skin, or even take several years off your appearance and look fabulous for the height of the holiday season. Here are a few quick-recovery facial rejuvenation options available at Cosmetic Surgery Center in Little Rock you may wish to consider:
Turn back the clock & recover in 2 weeks or less with a SmartLift
If you'd like to reduce jowling, tighten the neckline, and smooth facial folds, but are worried about recovering in time for an upcoming event, a SmartLift may be the perfect procedure for you. This specialty of Little Rock cosmetic surgeon Dr. Rhys Branman can achieve similar goals to a traditional facelift with smaller incisions, less post-operative bruising, and reduced recovery time—most patients are back to their normal work and social lives within 10 to 12 days after surgery.
Does a SmartLift work as well as a "regular" facelift?
For the right patient, yes! A SmartLift is more than a "mini" facelift, which only offers modest improvements in facial sagging, and actually involves more tissue remodeling in the neck and lower jaw than a traditional facelift, with less tissue trauma. A SmartLift is best for patients bothered by moderate sagging concentrated around the neck and cheeks. For these patients, a SmartLift can achieve dramatic improvements in a short amount of time, with results that can last 7 to 10 years before a touch-up is needed.
Non-surgical options to spruce up your appearance for the holidays
If you'd rather avoid surgery entirely, or if you just want to get a healthy glow, you've got plenty of options to refresh your look without a minute of downtime.
Firm, lift and tighten skin with Ultherapy
Ultherapy non-surgical skin tightening can help reduce jowling or firm skin around the eyes, neck or décolletage without any downtime at all. Treatment takes less than 1 hour and most patients notice an improvement within a few weeks of treatment. (Final results can take 2 to 3 months settle in, so your appearance will keep improving into the new year.)
Smooth wrinkles or enhance your features with BOTOX & Fillers
With quick results that will last well into the new year, injectables are the perfect pre-holiday treatment to smooth wrinkles, soften lines around the nose or mouth or add fullness to cheeks and lips. BOTOX & Dysport are ideal for expression lines around the eyes, while fillers can be used to help instantly restore youthful volume, soften folds, or plump the lips.
Revamp your glow with professional skincare
Any gift looks better when gorgeously wrapped! Glowing, healthy skin can have the same effect for your appearance. Resurfacing treatments such as peels, lasers, and microdermabrasion help slough away dull, damaged skin cells, reducing the appearance of fine lines, sun damage, and hyperpigmentation with little to no downtime. We also have at-home skincare to help nourish your skin and slow visible aging.
Professional guidance is key to beautiful, timely results with skincare—be sure to consult with a licensed skin care team, led by a board certified cosmetic surgeon or dermatologist, to determine the best products for your skin type and concerns.
Let's get going on your holiday refresh
Any of these could be great options to rejuvenate your appearance in a jiffy, but only if you don't let time get away from you! Before the season gets too hectic, come in for a consultation to chat with Dr. Branman about your options. He'll help you find the right procedures to rejuvenate your appearance for the holidays, plus you'll get to see plenty of before and after photos of our Little Rock facelift patients. Contact us to schedule your appointment!
Save