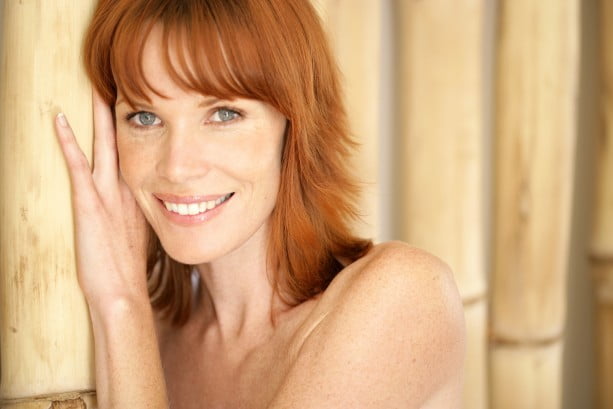 Disappointed with those pesky frown lines in between your brows that make you look too serious, perpetually puzzled, or even unhappy when you're feeling perfectly wonderful? Wrinkle relaxers offer help for these troublesome creases, otherwise known as glabellar lines.
While almost everyone knows that BOTOX® can be used to treat this area, not everyone realizes that there are alternatives. Dysport® is one of the best: it is safe, effective, reasonably priced, and our patients give it rave reviews.
The Same…But Different
To loosely quote Elizabeth Barrett Browning, how do we love Dysport? Let us count the ways! Like its cousin BOTOX, Dysport is a purified botulinum type A protein, and works by temporarily immobilizing the muscles that cause lines from repeated movement—such as frowning.
However, there is a difference between Dysport and Botox, which is good news for patients who have seen the effectiveness of their BOTOX injections decrease over time. The molecules in Dysport are slightly smaller than those in BOTOX, and the protein structure in Dysport allows fewer antibodies to form against it. This results in a few key differences between the products:
Dysport acts more quickly than BOTOX
Dysport can treat a larger area than BOTOX
Dysport may be effective in patients who have shown resistance to BOTOX
Dysport may offer a savings benefit over BOTOX
Quick Treatment, Fast Results
It's hard to find time for anti-aging treatments, but this one is easy and quick: Dysport injections typically take less than half an hour. Dysport also works quickly—you may see improvement in as little as 1 to 2 days. Couple that with the fact that there is no downtime and no anesthesia needed for Dysport treatment, and you have a winning way to look younger—especially if you decide you need a little refresher just before a social event.
We're very experienced with Dysport, so you can rest assured that, post-treatment, your face will still be expressive, and your unique features will remain unchanged. We'll also make sure the treatment is comfortable and easy for you. In fact, you can go ahead and watch a live demonstration of Dysport injections with Dr. Branman right here.
Contact us to schedule a consultation and find out if Dysport treatment is right for you!
Save