Wedding Trends: Grooms Opt for BOTOX & Non-Surgical Treatments
October 20, 2017 - Rhys Branman, MD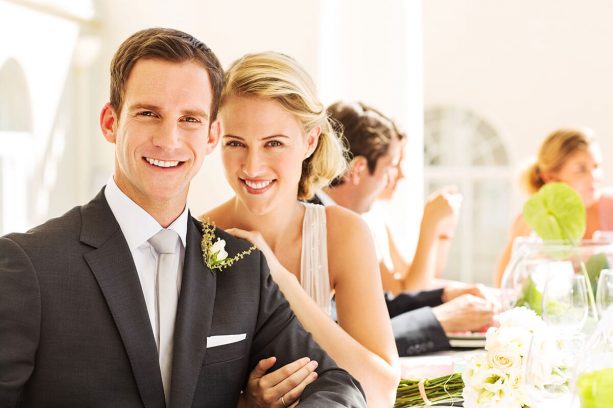 Gone are the days when the extent of a groom's pre-wedding prep was a trip to the barber shop with his best man. Today's marrying men are adding BOTOX®, laser resurfacing, and other cosmetic treatments to their to-do lists before saying "I do."
Recently, the New York Times explored this trend, talking to grooms-to-be and aesthetic professionals to better understand why men might seek cosmetic touch-ups before their big day. Here's what they found out:
Men are marrying later in life, but don't want to look older in their wedding photos. Even the most self-confident grooms are realizing that they want to look good when all eyes are on them. However, by their mid-30s, many men have started showing signs of aging such as crow's feet, frown lines, or a little more fat around the middle. Others have acne scars or "what was I thinking?" tattoos that need to be addressed. BOTOX, lasers, and body contouring treatments can help take care of these issues in a matter of weeks.
There's that tuxedo to fit into. It may sound cliche, but it's true. As men are marrying older, or perhaps for the second time around, it can be harder to keep a spare tire at bay. Body contouring treatments like liposuction are extremely popular among men.
Men want to look good for their brides. How sweet! Several men mentioned undergoing anti-aging skin and body treatments as a surprise to their sweetheart, whom they feel deserves to marry a man who looks his very best.
Non-surgical treatments, which offer quick (sometimes instant) results and little or no downtime, fit the bill perfectly for men who share these goals, so it is no surprise that these procedures are becoming very popular among men who want to refresh their appearance in a short timeframe.
Men want to walk down the aisle without looking like they had work done. This means subtle improvements to refine their features.
While a man's reasons for going in for a little bachelor "Brotox," or other procedure are entirely his own, one thing the guys featured in the Times article have in common with our male patients at Little Rock Cosmetic Surgery is that they want to walk down the aisle without looking like they had work done. This means subtle improvements that refine their sharp masculine features. Here are a few ways we've been helping men achieve this goal:
BOTOX injections. For men in Little Rock, this is one of the top cosmetic treatments we perform. Angry-looking wrinkles around the brow and eyes are common in men; BOTOX works to diminish these lines and restore a more relaxed appearance.
Dermal fillers. Injectable gel fillers can help smooth out creases around the nose and mouth, helping a man look younger and more refined.
Ultherapy skin tightening. Slack skin around the neck or brow is a common complaint for men. Using ultrasound to firm up sagging skin, Ultherapy can help add definition to the jawline, refresh the brow and eyelids, and restore a more vibrant appearance.
VASER Liposuction. Unsightly fat bulges are a top concern among men, but stubborn fat can be difficult to address at the gym. VASER lipo technology helps to minimize downtime while providing quick results.
If you're noticing signs of aging on your own face or body, there's no need to wait for a wedding or any other special occasion to address issues you find bothersome. An experienced cosmetic surgeon can help you navigate your treatment options and tailor a plan to refresh your appearance.
Those of you in the Little Rock area, give us a call! Cosmetic surgeon Dr. Rhys Branman is experienced in male cosmetic surgery and understands the different requirements of male patients. He will be happy to discuss your goals at a consultation.
Save