Which Plastic Surgery Procedures Make People the Happiest?
September 22, 2015 - Rhys Branman, MD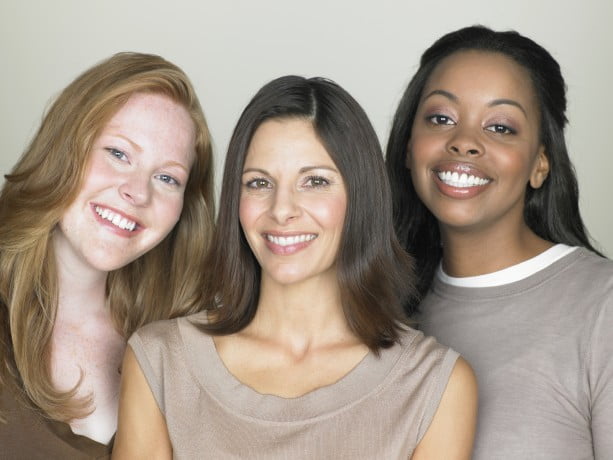 Read a number of plastic surgery reviews and you'll notice patients saying similar things about how their lives have improved since having surgery: they feel happier with their appearance and more confident in themselves.
While having plastic surgery won't make an unhappy person happy—no procedure can make life's problems go away—it can make you happier about your appearance, correcting features that make you feel self-conscious or uncomfortable. This can take a huge load off your mind that allows you to live more freely and confidently.
Which procedures make for the most satisfied patients? It's a close call, as cosmetic surgery is very personal by nature; one patient's ideal procedure might be irrelevant to another. But there are a few that consistently rank high in patient satisfaction. Let's take a look at the most popular breast, body, and facial plastic surgeries.
Patients' Favorite Breast Enhancement: Breast Augmentation
The all-time fave for more feminine curves
This safe, relatively easy procedure (many patients are back to work in just a few days) earns a 97% "Worth It" rating on RealSelf.com, for good reason. Breast augmentation offers so much more than larger breasts. Well-placed implants can help restore more naturally feminine proportions, helping clothing look and feel better and even creating a slimming effect to the waist and hips if you have a "pear-shaped" body. Breast augmentation can also help correct noticeable breast asymmetry by allowing a unique size increase for each breast. Patients consistently say that after breast augmentation they finally have the bodies they always felt they were supposed to have.
More breast augmentation perks:
Lots of new wardrobe options: tank tops, sundresses, bikinis, and lingerie fit fabulously
Improved symmetry between the breasts helps bras fit more comfortably
Improved body confidence, which can lead to more satisfying intimacy
Safe, durable implants are available in a wide array of size, shape, and filling options to personalize the procedure to achieve your desired look
Most Popular Facial Procedure: Facelift
Turns back the clock so you can move forward with more confidence
On RealSelf, a whopping 96% of facelift patients report they'd have the surgery again now that they have experienced the positive changes possible with this procedure. A facelift offers a lot of "bang for your buck" when it comes to looking younger and fitter. With one operation, a facelift can lift sagging tissues, firm the skin, eliminate deep creases, and restore a youthful neck and jawline.
Gone are the days of a "pulled" look. Today's less invasive facelift techniques allow a skilled cosmetic surgeon to reposition the deeper facial tissues for structure so the skin can lay naturally. Our Little Rock facelift patients say their more vibrant, youthful face finally reflects how happy they feel on the inside—a sentiment shared by men and women alike.
A few more facelift facts to smile about:
Results age naturally with you, so you consistently look about 10 years younger than you would without surgery

Scars are easily concealed within the hairline and the natural crease around the ear

With the "major" work done, occasional touch ups with

BOTOX® and dermal fillers

can help you retain your youthful look
Highest Rated Body Procedure: Liposuction
Permanently lose fat & get a better body contour
Want to instantly get rid of stubborn fat on your belly, hips, or thighs? Of course, we all would. Since liposuction does just that, it's no surprise that it is the most popular cosmetic surgery in the U.S. Yet this well-loved procedure can achieve much more than fat removal. A skilled cosmetic surgeon can use liposuction to sculpt and reshape targeted areas to create a more lithe, graceful silhouette that can make your whole body look better.
Liposuction can be performed nearly anywhere on the body, even the face and neck, making it effective for both a double chin and a muffin top. For the majority of patients, liposuction comes with a quick recovery and leaves only miniscule scars. Since our bodies cannot shed fat cells naturally—they can only grow and shrink as we gain or lose weight—liposuction can accomplish what even the most disciplined lifestyle cannot.
More to love about liposuction:
With instantly noticeable results that continue to improve over the next few weeks, it's easy to let others assume you've lost weight naturally

A short surgery and recovery with easy after-care. Our

Little Rock liposuction

patients usually need only a few days off of work and take a two to three week break from the gym

Slim fitting clothing can finally fit the way you want it to, and you'll look amazing too

It's a permanent, one-time solution to improve your physique: results last as long as you maintain a stable weight
While no cosmetic treatment guarantees happiness in life, the right procedure can help you feel better about the way you look and give your confidence a well-deserved boost. Just ask any of our satisfied patients who are truly happy with their decision to have cosmetic surgery.