Choosing the Correct Breast Implant for Your Body
December 2, 2013 - Rhys Branman, MD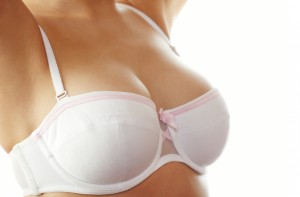 One of the most important factors in reaching your goal, and being satisfied with your breast augmentation is to match the breast implant to your body type. There are many decisions to be made when you choose breast augmentation at Little Rock Cosmetic Surgery Center, and one is which implant? Let's take a general look at who might want what. So read this and follow the links for more detailed information.
If you are a larger woman, and I am talking about bone structure, your frame, with a wide chest wall, you may want a traditional round shaped implant with a wide base. However, if you are very petite, this will not work for you at all. A petite woman may want to consider an implant with a narrower base such as the Mentor Ultra High Profile implant. The amount of fat on your body is another consideration, not only for the which implant, but also for placement of the breast implant: submuscular (under the muscle) or over the muscle. Women with little body fat will find that a submuscular placement will prevent rippling or other visual cues of an implant, whereas women with more body fat may have other options.
So you see, breast implant size is only one aspect of the finding the correct implant. Obviously if you are extremely petite, you will not want a huge implant, just as a larger woman may want to go larger than she expected too. At Little Rock Cosmetic Surgery Center, breast implants are carefully selected based on your preferences and my expertise. We'll make sure you walk out with the shape and size you want and that your breast implants fit your body type.
Dr. Branman
Call Melinda at the front desk to set up a consultation 501-227-0707