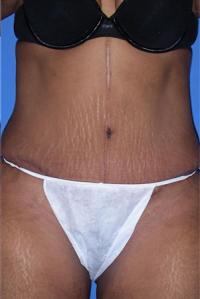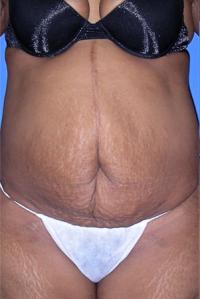 Although there are lots of reasons not to have a tummy tuck immediately after a C-section, there is absolutely no reason not to have abdominoplasty later on after you have recuperated from your pregnancy. In fact, a tummy tuck may minimize the scar from the C-section. Some women ask why they cannot have both procedures at the same time. Last year a study concluded that:
"Although it may appear that it is quite worthy to combine two surgical procedures in the same setting, saving the patient from future surgery and general anesthesia, the higher incidence of postoperative complications, unesthetic results, and the dissatisfaction results in this study render this practice not recommended and not encouraged."
The complications that ensued when performing abdominoplasty in conjunction with a C-section included increased rates of infection and skin necrosis. The study was published last year in International Journal of Women's Health.
In most cases, a horizontal incision is made during a C-section, but in special circumstances a vertical incision is made. The more cosmetically appealing horizontal or bikini incision has hopefully been used in your C-section. If not, a tummy tuck will defiantly not only tighten and realign the abdominal muscles, but also remove that scar, because the skin from the navel to the incision just above the pubis is removed.
Most baby heads fit through that very small bikini line incision, about 4 to 6 inches, and in most cases the abdominal muscles are not cut through instead they are moved aside. However, those muscles are still separated from the pregnancy itself and may need to be tightened. But every woman is different. Sometimes a larger incision must be made, sometimes the incision must be made higher up. There is also the possibility of scar revision with a tummy tuck.
At Little Rock Cosmetic Surgery Center we take all these issues into consideration to provide you with the best possible results for your tummy.
Dr. Branman
Call Melinda at the front desk to set up a consultation 501-227-0707