Why DIY Skin Tightening May Be Too Good To Be True
October 20, 2017 - Rhys Branman, MD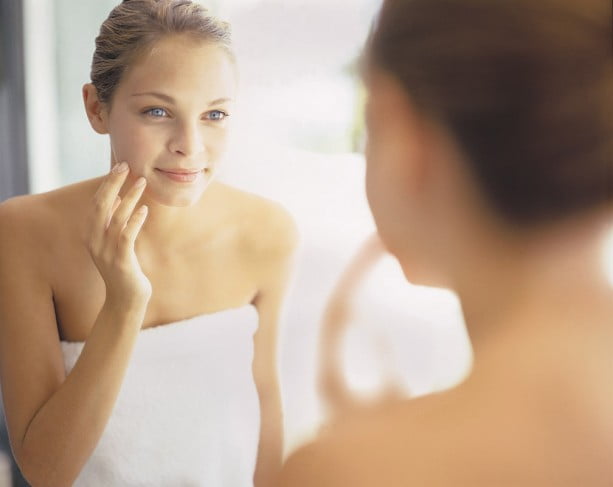 There comes a time when many of us look in the mirror and wish that we had a more refreshed, youthful look. There are many products on the market today that promise just that through at-home treatments and devices—television, magazines, and your favorite beauty stores are saturated with ads for miracle cures in a tube. From skin creams to handheld laser and ultrasonic devices pledging to smooth fine lines and plump the skin, they all promise the same thing: making you look years younger, right in the comfort of your own home. But are these products hit or miss?
Handheld Microcurrent Therapy
Products like NuFace promise non-surgical, anti-aging skin care in as little as 5 minutes. While microcurrent therapy—performed professionally—has been shown to have successful results, at-home devices come bundled with a large price tag and a commitment to repeated use. Even after daily use over a long period of time, significant results fail to appear.
Our verdict: Skip these devices to save time, money, and disappointment.
Ultrasonic Skin Tightening Devices
Utilizing a less-powerful version of the soundwave technology doctors use for professional treatments, ultrasonic devices have started popping up in beauty stores and online, boasting at-home skin tightening for aging faces. Small enough to fit in your hand and seemingly cheap to own, it's not surprising people are getting excited. Unfortunately—like handheld microcurrent devices—these products require frequent use to show even the most minor results. Purchase of attachments and proprietary serums also means that the out-of-pocket price won't be as low as what's advertised.
Our verdict: Save your money for the real thing instead of wasting money on weak, at-home ultrasonic treatment devices that won't deliver.
Lifting & Tightening Creams, Serums, & Washes
There are more anti-aging skin products on the market than we can count. While good skin care starts at home, many of these products are making promises they can't keep. Available at pharmacies and department stores, over-the-counter skin care usually produces results that are limited and short-lived. While there are products clinically-proven to firm the skin, reduce the appearance of pores, and minimize small lines and wrinkles, these pharmaceutical grade options are offered only through medical practices after consultation with a professional.
Our verdict: Don't buy into exaggerated claims—put your money toward tried-and-true products like medical-grade skin care, sunscreen, moisturizer, and topical vitamin A ointments.
Professional Skin Tightening: Results You Can Count On
While it may be tempting to try at-home skin tightening treatments, they typically lead to one place: disappointment. For those looking to tighten their skin professionally, there are non-surgical procedures that can produce impressive results. A great nonsurgical alternative that has proven effective for facial and neck rejuvenation is Ultherapy®—a procedure which tones and tightens tissue through soundwave technology. Without harming the skin, Ultherapy delivers acoustic sound waves deep into the skin to thermally initiate your body's own healing mechanisms, resulting in a fresher, more youthful look.
Compared to at-home devices which require repeated use for minimal results, Ultherapy treatments last between 30 and 60 minutes and have no downtime—you can complete an entire treatment during your lunch break. After your Ultherapy treatment, your body will respond and the skin will contract slightly. As collagen rebuilds over time, you will experience continued skin tightening in the treated areas and results can be seen gradually taking effect over the course of two to three months.
If you're looking to revitalize your face and tighten up sagging skin, now is the time to try Ultherapy. Book and prepay this August for your September or October full face and neck Ultherapy treatment at Little Rock Cosmetic Surgery and enjoy our lowest price ever—just $2,300 (reg. $3,200). Limited slots are available, so contact us today to get started.
Save