True or False: Liposuction Permanently Removes Fat
November 25, 2019 - Rhys Branman, MD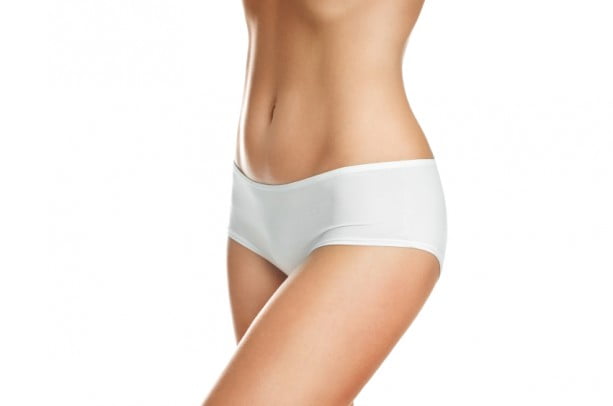 Many people know how effective traditional liposuction can be in sculpting the body and removing bothersome deposits of fat. When I'm in a consult with a prospective patient, I often get questions about the long-term results of liposuction. Here's a common one: does liposuction permanently remove fat from the body?
The short answer is yes—the fat cells removed during liposuction are gone forever. But the long answer is more involved. You can still gain weight after the procedure, which may adversely affect the results of liposuction. Any weight gain is deposited in the body's remaining fat cells, which can grow in size. Liposuction is very good at improving the body's contour, but it's not a weight loss method, and it's no substitute for a healthy diet and an exercise routine.
In other words, it's up to you to maintain the results! In order to do this, it's important to approach liposuction with the right outlook and to understand what it takes to achieve long-term success from your procedure. The appropriate candidate for liposuction should have:
Reasonable Expectations for the Procedure. Liposuction can improve your body by creating more pleasing contours and a slimmer silhouette, but it cannot perfect it.
Specific Areas You Want to Target. Liposuction is better suited if you're frustrated by isolated pockets of fat—areas in the body that just won't respond to diet or exercise—and these are the areas we target. In other words, liposuction is best used as a sculpting tool for people close to their ideal weight.
Good Skin Elasticity. Because the skin must contract over the treated areas, the best results are obtained when the skin has the ability to shrink over the body's new contours. The younger you are, the more elastic the skin tends to be.
Patience to Wait for Results. While fat removal with liposuction is permanent and the results can be maintained if you don't gain weight, your new body profile won't be apparent right away. Complete results are generally seen several months after surgery, although the initial improvement usually appears within a few weeks.
Now for the great news about your recovery period—because we use VASER liposuction, the fat is easier to remove and you recover more quickly. This form of liposuction uses ultrasonic energy to liquefy the fat before it's removed, making it less traumatic on the body. It also promotes better skin contraction for smoother, more natural results.
Do you have more questions about permanently removing stubborn fat deposits from the body? Please call us for a consultation to find out if you are a good candidate for VASER liposuction. I'll be happy to tell you all about it!