Got a Passion for Cycling? Check Out These Bicycle Groups in Little Rock
May 5, 2022 - Rhys Branman, MD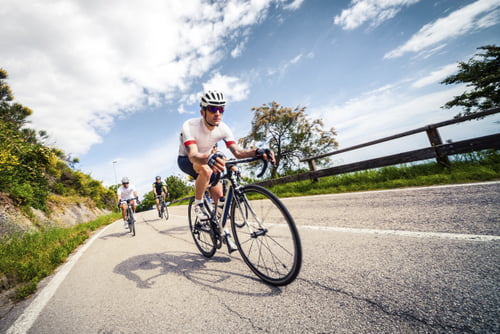 It's warmed up in Little Rock and many are brushing off their gears to experience summer from atop a bike seat. While taking a ride by yourself can be relaxing and enjoyable, cycling doesn't have to be a solitary activity. Group rides are a great way to make new friends, share your love of bikes, and explore new areas. We asked the staff at Little Rock Cosmetic Surgery to list some of their favorite Little Rock bicycle groups and we're sharing their top choices below!
Heels on Wheels
Arkansas Heels on Wheels is a bicycle group that promotes and advocates for women's health through cycling—and no, you won't be expected you to wear your favorite pumps on a 20 mile ride! These ladies organize a number of group rides for women at all skill levels, from beginners to long-time cyclists, and participate in a variety of charitable events in central Arkansas.
Little Rock Bike Polo
Looking for a little extra bike fun with a competitive edge? Then you should check out Little Rock Bike Polo! This group meets every Tuesday night and Sunday afternoon at McArthur Park to play bike polo, a fun and interesting take on the traditional game played on horseback. Players of all skill levels are welcome, and veterans of the group are happy to help newbies understand the game and improve their bike handling.
Arkansas Bicycle Club
If you're hoping for a group that offers both variety and regularity, the Arkansas Bicycle Club may be the perfect fit for you! Offering both multiple weekly rides and special rides and events, this bicycle group has a little something for everyone. This group requires a yearly membership, but the fees are low and the benefit invaluable.
Arkansas Freeride Society
For riders looking for something new, the Arkansas Freeride Society offers a network of bike enthusiasts from a variety of backgrounds. If you're interested in dirt jumping, freeriding, or sharing your love of bikes with others, this group may be just what you're looking for.
Got a favorite cycling group in central Arkansas? Share with us in the comments below!