Public Safety Announcement Outlines the Dangers of Unlicensed Injectors
January 8, 2021 - Rhys Branman, MD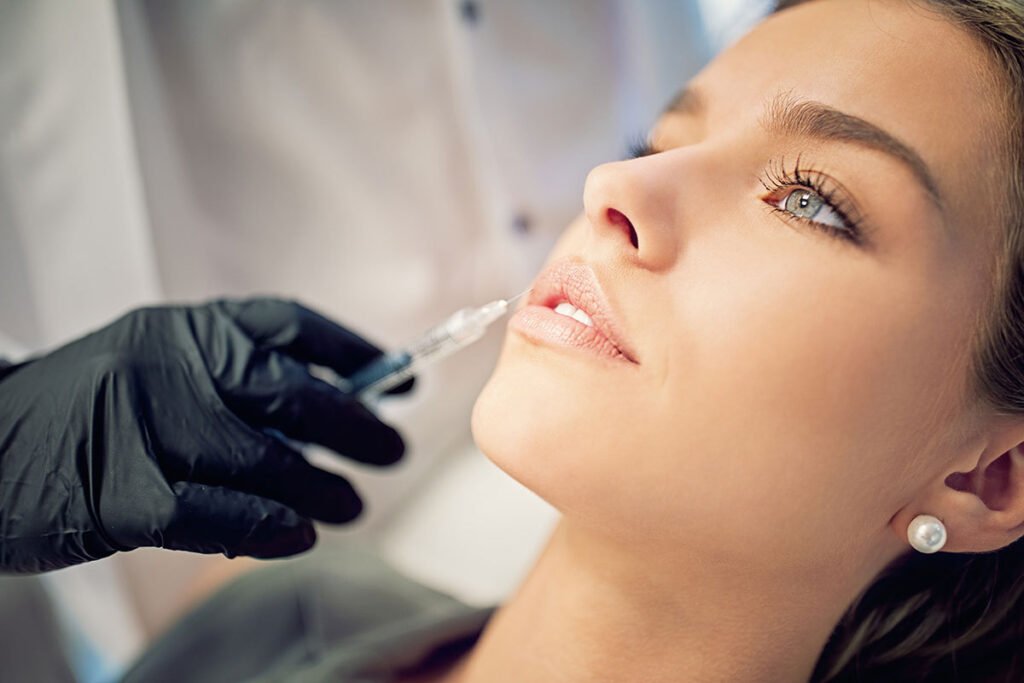 Treating the aging face with toxins, like Botox®, and dermal fillers, like Juvéderm®, requires both a medical education to understand and administer safely, as well as special training in how to provide injections to get optimal results. At Exhale Med Spa at Little Rock Cosmetic Surgery Center, all injections are performed by our board certified cosmetic surgeon, Dr. Rhys Branman, or our certified nurse injector, Leslie Harmon, both of whom are highly credentialed and have many years of experience.
But in recent years, providers without these qualifications have administered injectables in an unsafe manner, and others have administered counterfeit products. These events led to the publication of this public safety announcement that seeks to spread awareness of this safety hazard. In this blog, we'll discuss some of the excellent points the article makes, plus offer advice on how to screen your provider and choose an injector who will safely get you beautiful results.
What to look for in a safe provider of cosmetic injectables
A safe provider should have all of the following qualifications, and these should be clear to you from looking at their website and/or speaking with them:
The injector is a board certified cosmetic surgeon or board certified plastic surgeon; or, the injector is a physician's assistant (PA) or nurse injector certified by the Plastic Surgery Nursing Certification Board (PSNCB)
Prices are similar to others on the market
Injections are performed in a safe, sterile medical facility
They offer injectables that are approved by the U.S. Food and Drug Administration (FDA), such as the toxins Botox®, Jeuveau™, Xeomin®, and Dysport®, and the dermal fillers Restylane®, Juvéderm®, Sculptra®, Radiesse®, Revanesse®, and Belotero®
They have great results from these procedures in the past, as demonstrated by their before and after photos
They have a solid online reputation
Many patients find that it also helps to choose a provider who comes highly recommended from a friend, so if you are not sure where to begin, ask someone you trust who also values safety.
How to spot an unlicensed provider
An unlicensed provider may call themselves a "Med Spa," but a medical spa should be run by medical professionals. Look for (and avoid) these red flags when you are screening a provider for your dermal filler or toxin injections:
The injectors do not have clear medical qualifications
The injections are performed in a day spa, salon, home, or other non-medical facility
The prices are much lower than those of other providers
The provider does not discuss the risks of the procedure with you
The injector does not talk with you about your aesthetic goals before treatment
The staff do not follow standard medical protocols, such as requiring pre-treatment paperwork, wearing gloves, etc
The fillers and/or toxins offered are not specifically approved by the FDA
The provider does not have a professional gallery of before and after photos
The risks of counterfeit, imported, or fake injectables
In the past, knock-off "injectables" that were not FDA-cleared for use in the U.S. were sold to some unknowing medical practices; thankfully, the FDA is on the watch for this problem. However, there's another, larger problem when it comes to fake injectables that consumers need to protect themselves from: providers who knowingly and unethically inject imitation products.
To avoid imported, knock-off, or fake injectables, first choose a highly qualified and experienced provider following the criteria outlined above; this provider should have experience buying injectables from authorized distributors. Second, FDA-approved injectables are sold to doctors by the manufacturer at a set price point, so ensure that their prices are similar to others'.
Finally, once you are in the office, ask to see the packaging or vial before receiving injections. Look for an expiration date on the packaging. Botox® vials also bear a signature "Allergan" hologram (referencing the manufacturer) that is intended to make it easier to spot a fake—just like with paper bills or your passport. If you're getting filler injections, ask them to open the sterile package containing the vials in front of you.
Even name-brand injectables must be properly handled and injected
If you are certain that you are receiving a name-brand product, but you are unsure of the injector's experience or training, walk away. A medical understanding of facial anatomy, the product itself, and injection technique are all critical.
In the example of Botox®, its powder form must be reconstituted with saline prior to injection. Over-dilution may lead to poor results, while lack of sterile technique can be very dangerous. Technique also requires a nuanced understanding of facial anatomy; different muscles throughout the face require particular amounts and depths of injection. Injectors must also avoid injecting filler into blood vessels, which can be very harmful. Finally, over-treating with toxin risks interfering with your ability to move your face normally.
Our injectors safely offer cosmetic injectables in Little Rock
While not all doctors and nurses are equipped with training and experience in these nuances, our nurse injector Leslie went beyond her RN training to earn licensure as a Certified Aesthetic Nurse Specialist (CANS) and Certified Plastic Surgery Nurse (CPSN). She is the only nurse in the state with both of these credentials, which are earned not in a weekend course, which less-qualified injectors may attend, but through a minimum of two years working with a board certified surgeon in addition to a rigorous exam and renewal process. She has offered injectables since 2003, performing thousands of treatments with beautiful, natural-looking patient results.
If you are in the Little Rock area, board certified cosmetic surgeon Dr. Rhys Branman and our certified nurse injector Leslie Harmon, BSN, RN at Little Rock Cosmetic Surgery Center would be happy to help you with all your cosmetic needs—including safe, aesthetically sound injections with toxin and filler. If you have received a bad result from another injector and need corrective treatment, we are also happy to consult with you. Call us at (501) 227-0707 to set up your consultation, or contact us online.