Price Not a Major Factor for Beauty Product Purchases
February 26, 2018 - Rhys Branman, MD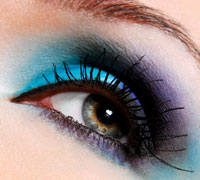 Women view beauty products as a necessity, not a luxury, according to About.com's 2010 Beauty Study. Over two-thirds of respondents said they will still purchase beauty products even while watching their budgets, and 80 percent said they plan to spend more or the same this year on cosmetic products.
The survey, which had 1,952 participants and was conducted online in August, investigated how consumers shop for beauty products, what influences their purchase decisions, and what they're looking for in beauty products.
It revealed that respondents use beauty products for a variety of reasons:
69 percent use them to make sure hair and skin stay healthy
67 percent use them to help solve specific skin and hair problems
59 percent use them to maintain a certain look/style
55 percent use them to look the best for their age
Not surprisingly, consumers said they love products that offer free samples or coupons. But they also say recommendations from friends (55 percent) and experts (43 percent) are factors in motivating them to try new beauty products. Sixty-nine percent of respondents said that celebrities are also a big influence, especially for haircuts and styles.
Over half of participants also showed a preference to established brands over generics because they are more reliable and are perceived to have higher value. Consumers prefer established brands over generics for cosmetics (73 percent), skin care products (72 percent), and hair care products (67 percent).
So despite a difficult economy, consumers are willing to pay for beauty products if they meet their needs; almost half (47 percent) said price was not a factor if a product solved their beauty problem.