Not a Baby Bump? Little Rock Cosmetic Surgery Center Has the Answer!
November 19, 2019 - Rhys Branman, MD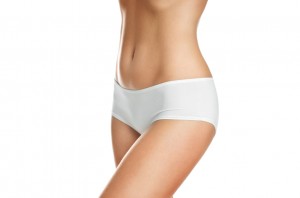 Has this ever happened to you? You are in the grocery store, and because you generally like to eat healthy organic food, you happen to be in the health food aisle. Suddenly a granola munching maxi skirt draped dreadlocked white girl smiles up at you and asks, "Aww, what month are you in?" You want to punch her because you are not pregnant, but you look at her and state in a deadpan voice, "It's not a baby bump, what's your excuse?" Now my personal etiquette is to never, ever comment on a woman's stomach. I thought everyone knew this rule. Heck, I don't comment on men's stomachs. How about, "Hey buddy, you must have a good drinking bout to get that beer belly, what brand?" So why on earth would you suggest a woman you don't even know is pregnant? Are you her OB/GYN? Perhaps the granola munching gal was a midwife trying to drum up business?
I suspect many of you take it for granted that this kind of comment is out of line. However, recently Dear Abby's daughter took another tact in her column. Rather than agreeing with my assessment of what is polite, she actually suggested to her querying reader to wear girdles or have liposuction. Her response was:
"DEAR NOT A BABY BUMP: Have you considered wearing a foundation garment? If you already wear one, then I have more suggestions. First, discuss this with your doctor, a nutritionist and a personal trainer. And if they can't help you, talk to a board-certified cosmetic surgeon about liposuction."
Perhaps this is the next generation advice; call me old fashioned! Most women with a belly have already researched the options. They may have found themselves suffocating in the heat wearing foundation garments, unable to breath or even sit for long periods of time! Not to mention the permanent tattoos the pressure marks can leave on your skin. Eating healthy food does not guarantee weight loss, particularly in the belly area. You can work out until the cows come home, and still have a little paunch on the abdomen. Yes, many of these things are genetic, and often age related. Remember when you could lose that belly doing 10 sit ups? Alas, I only exaggerate a bit!
The best way to lose belly fat is to have a healthy low calorie diet, build up your muscles with weights to change your body's fat to muscle ratio, and do aerobic work to burn fat. But the sad truth is, after a certain age, and after having children, this does not always eradicate extra belly fat. Yes, liposuction will, but it is not for general weight loss. I would much prefer lipo to foundation garments. And truthfully? I much prefer a Nestles one serving chunky bar at 190 calories to a plain granola bar at 118 calories! I can make up the difference on the treadmill!
Circe Santaniello
Call Melinda at the front desk to set up a consultation with Dr. Branman 501.227.0707