Millennials VS Boomers in the Cosmetic Surgery World and Where is Gen X?
January 15, 2020 - Rhys Branman, MD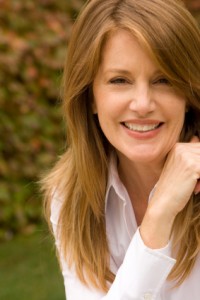 Confused? Me too! As a Little Rock cosmetic surgeon I like to stay informed! Let's define some terms! Wikipedia says, "Gen X is the generation born after the Western post-World War II baby boom describing a generational change from the later Baby Boomer cohort who were born in the late 1950s." Note the word "cohort," which refers to a 10 year span rather than the 20 year span of a whole generation (bet you didn't know that). Unlike the Baby Boomers (adults between ages 51 to 64), Gen Xers (adults between the ages of 31 and 45) are more likely to take things slow and easy looking toward reform. They are a bit more conservative than Baby Boomers.
Many surgeons feel that Gen Xers tend to take cosmetic surgery in their stride and perceive cosmetic procedures as maintenance. Some surgeons think the Gen Xers could do a bit more research when seeking cosmetic surgery.  Obviously, this is the cohort seeking Mommy Makeovers and BOTOX®. However, many  more 20 somethings have begun to use BOTOX® with the idea to prevent wrinkles from ever occurring! So what's up with this next generation, the Millennials?
Although many surgeons have noted much larger populations of patients, 18 to 30 years of age, are seeking cosmetic procedures recently, this group is not only the most educated but also the most judgmental. A survey by Allure magazine found that the Millennial generation is the most judgmental of celebrities having cosmetic surgery. These 18 – 29 year olds mostly had negative opinions about those who had injections or other cosmetic surgery. And that same group generally seems to believe that people who do have work done should reveal what they had done.
Millennials also stay up to date on the latest trends and use the Internet more for information. This is not surprising because they are after all "digital natives," those who grew up on this kind of technology. The millennial generation is not only typically well educated, but they are cautious. It turns out they are also more likely to refer to medical journals to get their information. This generation tends to seek liposuction, rhinoplasty and breast augmentation.
Of course, as the Baby Boomer generation ages, more youth retaining and rejuvenation procedures are sought. In this group facelifts and brow lifts, not to mention blepharoplasty are more commonly requested. But of course, liposuction and BOTOX® are popular in general. Women are feeling the pressure to remain young looking the most, however, another interesting feature of the boomer generation aging, is that many more men are seeking cosmetic procedures.
When you look at this, it seem obvious what's going on. As technology gets more sophisticated information is more readily available. The trick is to look for the valid information. And the procedures sought seem to reflect the phase of life people are going through, not very mysterious actually. What is interesting is that the Millennials seem most judgmental and think that celebrities should 'fess up! We boomers know it's easier to judge when you are too young to have the problem! Another thing to remember, is cosmetic technology is getting more sophisticated too. At Little Rock Cosmetic Surgery Center we treat patients of all generations, and we offer consultations too!
Dr. Branman
Call Melinda at the front desk to set up a consultation 501-227-0707