Male Breast Reduction for Teens: 5 Things You Need to Know if Your Son Has Gynecomastia
October 22, 2020 - Rhys Branman, MD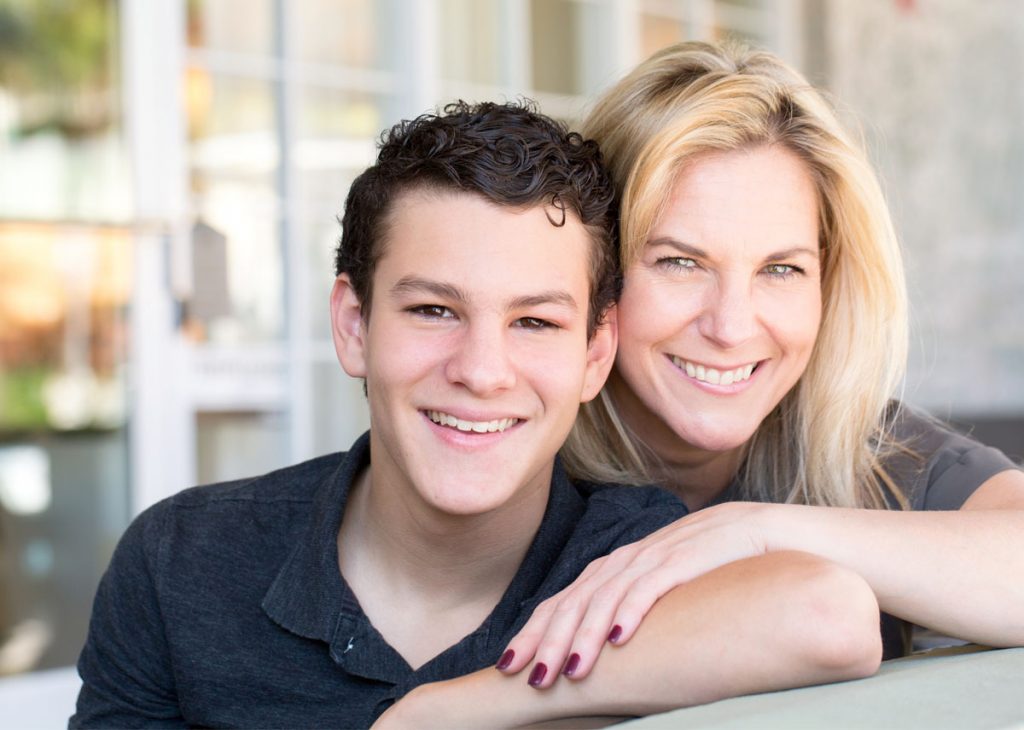 Being a teenager isn't easy. It's tough dealing with raging hormones and rapid changes in the body, not to mention the social dynamics of high school as you try to establish your identity while also fitting in. For teens who suffer from gynecomastia, or enlarged male breasts, adolescence can be especially difficult. At just the time when you're transitioning to a man, your chest starts to look less masculine. This can lead to feelings of self-consciousness and have a lasting impact on self-image.
First, know that if you or your son suffers from gynecomastia, he's not alone. Gynecomastia is actually very common in teens, currently thought to affect up to 69% of males age 10 to 19. This is due to fluctuating hormones; many boys produce excess estrogen during puberty, causing some breast development. Usually, the breasts flatten out as hormones even out and puberty ends, but that doesn't make it less distressing for affected teens. It's natural for teens with gynecomastia to want to get rid of the "man boobs" ASAP—and if you're a parent, you may wonder what's the best path and how you can help.
Surgery is not always necessary for teens with gynecomastia, as most boys outgrow the condition. That said, your child's emotional and mental health are extremely important, and intervening earlier in life can help a boy feel more confident in his body during the critical teen years and develop a healthier self-image into adulthood.
As a cosmetic surgeon who's performed gynecomastia surgery in Little Rock for 20 years, I understand the dilemma parents face. You want your child to understand that he's perfectly normal and avoid unnecessary interventions, but you also don't want him to suffer from something that is harming his self-esteem. You also may also be nervous about the prospect of your son having cosmetic surgery, especially at a young age.
Should my son have male breast reduction surgery as a teen?
Whether or not to pursue treatment is a highly personal decision to be made between you, your child, your pediatrician, and an experienced cosmetic surgeon. Male breast reduction is not always necessary, as most boys with gynecomastia outgrow the condition. That said, your child's emotional and mental health are extremely important. Treating gynecomastia earlier in life can help a boy feel more confident in his body and avoid social hardship during the critical teen years, leading to a healthier self-image into adulthood.
What to know about gynecomastia treatment for teens
Knowing the facts about male breast reduction surgery can help you and your child weigh your options and make a more confident decision. If you are thinking about this procedure, consider the following:
1. Before scheduling surgery, see your pediatrician to rule out causes that have non-surgical solutions.
For example, if your child is significantly overweight, achieving a healthier weight will likely reduce the appearance of gynecomastia. In this case, seek the help of a qualified weight loss doctor before seeking surgery.
2. Make sure you and your son have realistic expectations.
Male breast reduction will achieve a flatter, firmer chest appearance, and can even reduce puffy nipples, but it won't give your son chiseled pecs (unless he already had them beneath the excess breast tissue). When reviewing before and after photos with your son, make sure you also pay attention to the ages of the patients; a 27-year-old's "after" photos will look very different from a 17-year-old's. It's also important to understand that every patient is different—even the best cosmetic surgeon cannot fundamentally change a patient's natural body type.
3. The procedure is usually very straightforward with a quick recovery.
In the majority of cases, male breast reduction can be done with liposuction alone. I use VASER LipoSelection, an ultrasound-assisted liposuction technique that can remove both glandular tissue and fat through a tiny incision in each armpit. Typically, patients need 3 to 5 days off of school or work to recover; non-contact sports and exercise can be resumed within 2 to 3 weeks. More extensive cases may require some tissue and/or skin excisions, which adds time to the recovery process. Your cosmetic surgeon can give you an accurate estimate of the extent of surgery and recovery during a consultation.
4. Patients must be mature enough to understand their responsibility with surgery and recovery.
Following your cosmetic surgeon's instructions for recovery and aftercare is essential to ensure great-looking results for years to come. For example, my patients wear a compression garment over their chest (it fits like a tight, thick tank top) 24/7 for at least 2 weeks after male breast reduction surgery; younger patients may consider this a nuisance, but it is important to keep the garment on to protect healing results and keep swelling down. Also, patients must be willing to take a lengthy break from sports and roughhousing—for this reason, many teen patients elect to have gynecomastia surgery over school holidays or between sports seasons.
5. Results of teen gynecomastia treatment may or may not be permanent.
Undergoing male breast reduction surgery before full maturity comes with a risk that the gynecomastia could return to a degree, as hormone levels are still shifting. Additionally, future weight changes or medication use can also cause gynecomastia to resurface. Therefore, I encourage patients to wait to have surgery as long as possible, preferably until age 18, when they are more likely to be fully developed and parental permission to undergo medical procedures is no longer required. That said, if the condition is causing excessive emotional or social distress, the benefits of undergoing male breast reduction earlier in one's teens may be worth the risk of results changing over time.
Have questions about teen male breast reduction in Little Rock?
I hope this discussion has given you some food for thought about teen gynecomastia. To learn more and determine what will be best for your family, your next step is meeting with an experienced gynecomastia surgeon who is board certified in cosmetic surgery. If you are in the Little Rock area, I invite you to schedule a free, personal consultation with me at the Cosmetic Surgery Center to discuss your concerns, questions, and options for treating gynecomastia.