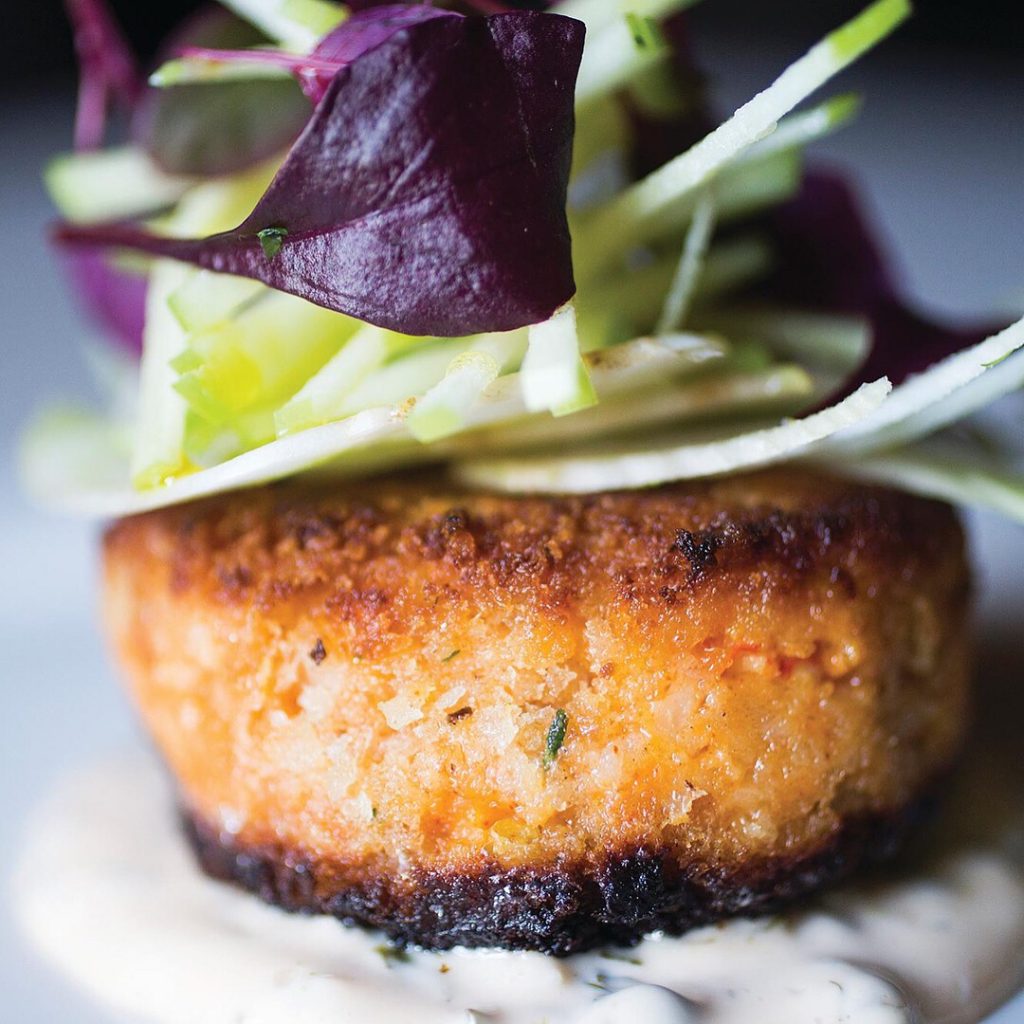 As a parent, it's impossible to imagine life without your little ones, but we all need a break now and then. If the kids are at camp, having a sleepover, or spending the weekend with their grandparents, you have the perfect opportunity to explore Little Rock with your significant other, enjoying all the grown-up things you often forego in favor of kid-friendly fun.
Here are a few ideas:
Have dinner somewhere where crayons don't come with the menu
Once you have kids, romantic dinners are typically few and far between. Depending on the age of your children, a meal out can involve temper tantrums, letting your food go cold while you cut up chicken fingers, or mopping up spilled drinks.
The good news is that the Little Rock food scene is booming, so you have plenty of great options to choose from when you're ready for a grown-up meal out. Here are a few of our favorites:
If you love Japanese cuisine, Kemuri has everything you could want in a date night: an amazing atmosphere, attentive but respectful staff, and exceptional food. Whether you order a plate of their expertly prepared sushi or try their "robata" grilled dishes, we can assure you won't be disappointed!
Brave New Restaurant offers a casual but warm environment that's great for celebrating your night alone. Enjoy a glass of wine and expertly prepared dishes as you take in the river view and cherish some peace and quiet.
Go all out for the evening by reserving Table 28 at the Burgundy Hotel (you could also go ahead and book a room while you're at it!). This special table gets you the ultimate chef experience, featuring a six-course meal prepared exclusively for you and served by the chef.
Experience a new bouquet in wine country

A glass of wine or two may make a regular appearance around the house, but when is the last time you were able to go out and enjoy a nice vintage in a gorgeous setting? If you have the whole weekend to yourself, start Saturday off by heading out to wine country in the Arkansas River Valley.
It's about a two-hour drive from Little Rock between the Ozarks and Ouachita Mountains, so plan to stay the night after an afternoon of fermented fun. You'll have no problem finding great vineyards in the area, but we recommend putting Wiederkehr Wine Cellars and Post Winery on your list, both of which date back to the late 1800s. In the area, you'll also find many excellent spots to shop and dine before you retire for the evening.
Go see a show of your choosing
What's better after a decadent dinner than a bit of entertainment? Take advantage of your kid-free status by hitting the town for a show. The Arkansas Repertory Theatre always features a variety of shows to tickle your fancy, while the Arkansas Symphony Orchestra will take your breath away with stunning musical displays.
If you prefer finally seeing that R-rated box office hit you haven't had the chance to see, go old-school date night with a bucket of popcorn and sweet treat at one of our many local movie theaters. Most spots, like Rave Cinema and United Artists theater, have reclining chairs, so you can lounge in style as you enjoy something that isn't animated, for once.
Have a spa day for two

While we're sure you miss your kids, one of the best parts of having a small break is finally getting to relax a little—and a great way to relax is with a little pampering. The Exhale Med Spa at Cosmetic Surgery Center offers a variety of treatments that can help you and your honey feel fantastic and look great in preparation for date night. We recommend trying the HydraFacial for a soothing experience that will give your skin a dewy glow.
What are your favorite things to do around Little Rock when the kiddos are with the sitter? We'd love to hear in the comments below!