Kiss Chapped Lips Goodbye: Here's How to Keep Your Lips Hydrated
January 18, 2023 - Rhys Branman, MD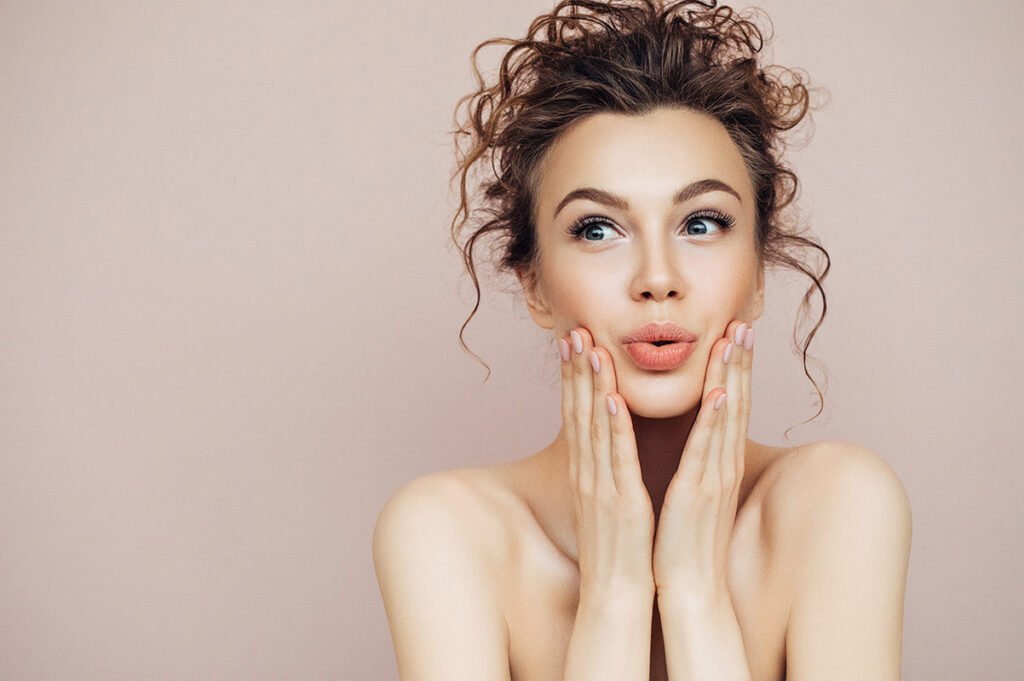 We know that the bottom line of beautiful skin is healthy skin, but did you know that the same goes for your lips? When lips are exposed to environmental factors like the sun or dry air—or even too much of your own saliva—they become dehydrated, leading to chapped, scaly, flaking, crusty, blistered, or cracked lips (a.k.a. cheilitis).
The good news is that chapped lips are totally preventable! In this blog, we're sharing our Little Rock aesthetician Crystal's prescription for maintaining soft, kissable lips year-round, so your lips are always ready to rock your next gorgeous makeup look.
Our aesthetician Crystal's "lip tips" for a smooth, supple pout
1. Use hydrating lip balms
The surface of the lips is thin and delicate, and dries out faster than the rest of your skin—prepare accordingly and re-apply as needed. Thick, nourishing balms with natural oils and clinically-proven ingredients will keep lips soft and protect them from the elements.
Got an intensive skincare routine? You may also want to apply a protective layer of lip balm before using your skincare products in the area around your mouth, as clinical skincare ingredients that are good for your skin may irritate your lips.
2. Avoid drying ingredients
Pay close attention to the ingredients list on lip products. Good ingredients create a physical barrier to prevent moisture loss. Look for: petroleum, beeswax, coconut oil, jojoba oil, grapeseed oil, shea butter, moringa oil, sunflower oil, ceramides, and dimethicone.
Colors, dyes, waxes, and fragrances can irritate lips and be more drying than soothing. Matte lipsticks and certain chemical "lip plumpers" are often counterproductive, too. Avoid these unexpectedly drying ingredients, in particular: camphor, menthol, eucalyptus, mint, and cinnamon.
3. Choose a lip balm with SPF for daytime use
No matter the weather, sun exposure contributes to over-drying your lips. Lips are also an area prone to developing skin cancer. Especially if your lips are already irritated, SPF is an important layer of protection.
4. Use a lip scrub
Lip scrubs can help to slough off dead skin and allow your balms to better absorb into the skin. Many skincare brands have released lip scrubs in easy-to-use lipstick tubes. The best scrubs leave your lips moisturized with ingredients like coconut oil and castor oil. Pro tip: keep your scrub in the shower—the convenience will encourage you to use it daily.
5. Moisturize while you sleep, too
Many of us sleep with our mouths open, but even if you don't, your lips can become dried out in the course of a long night of sleep. Apply a lip balm or ointment before bed to keep your lips hydrated throughout the night.
6. No licking
Saliva is filled with enzymes to break down food, so when you lick your lips, they continue to dry out even faster than they would alone.
7. Hydrate your whole self
Hydrate your body inside and out by drinking plenty of water. If the air inside your home is dry, running a humidifier at night may also help.
8. Be patient with chapped, cracked lips
If your lips are already chapped, cracked, flaking, and/or peeling, avoid the temptation to remove the peeling skin. Moisturize your lips with dedication to protect them so that they can heal naturally. If you have a scab that doesn't heal, symptoms of a cold sore, or you suspect your lip may be infected, see your physician.
Visit Little Rock Cosmetic Surgery for aesthetician facials, skincare, and injectables
For more skincare tips, plus proven medical-grade skin treatments, visit our licensed aesthetician Crystal Shaffer at our Little Rock med spa. Crystal can help you maintain gorgeous, hydrated skin year-round, with treatments like the HydraFacial MD® (ask about Lip Perk!), while board certified cosmetic surgeon Dr. Rhys Branman can help keep your skin supple and smooth with Botox-type injectables and dermal filler.