Get a Headstart on Your Resolutions by Detoxing Your Fridge
November 6, 2019 - Rhys Branman, MD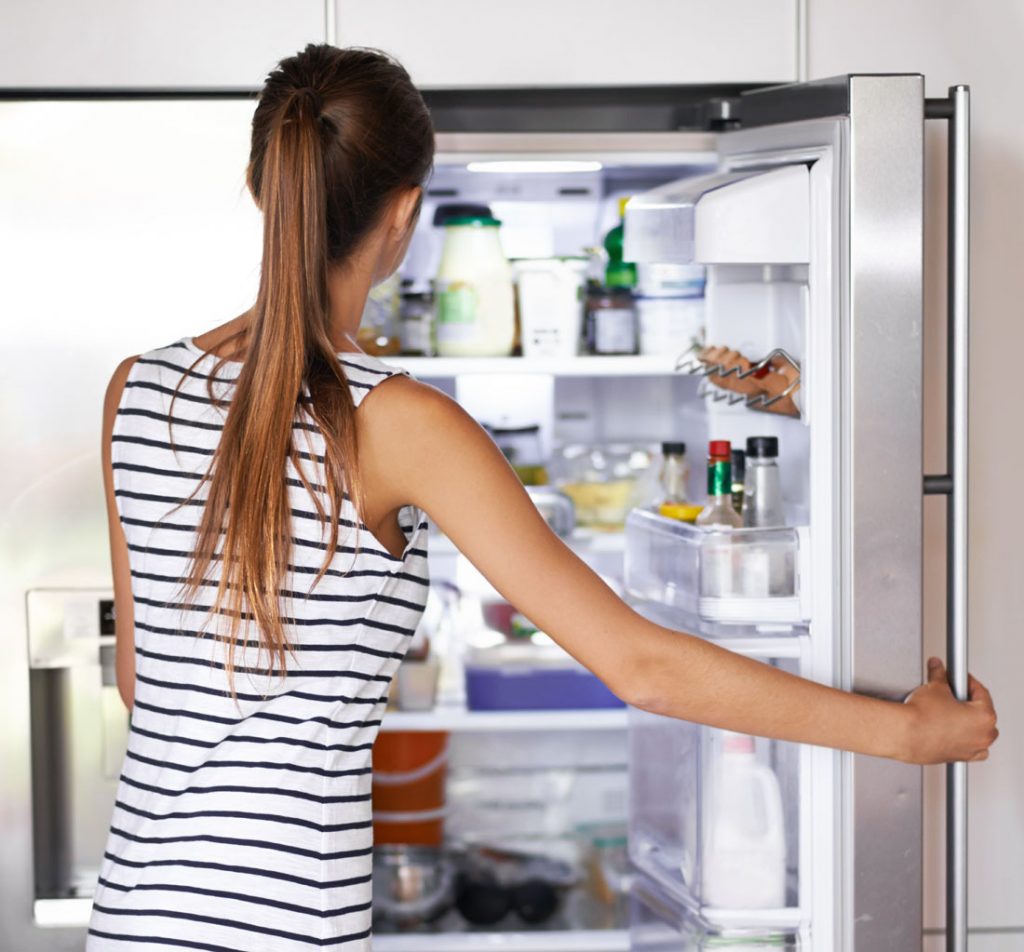 You're probably familiar with the "out of sight, out of mind" tip for healthy eating: don't keep cookies in the cupboard, and you won't be tempted to eat cookies. This can really work to help you cut out mindless eating and avoid junk food temptation. But if you're really serious about improving your diet quality, you'll need to do more than toss your cookies (literally)—this is the time for a systematic overhaul of the contents of your fridge.
Having a fridge full of whole, clean foods makes it easy to prepare delicious meals we feel great about and stay on track with healthy eating resolutions.
That's because most of our fridges contain some pseudo-healthy foods that may look and sound healthy, but actually have tons of sugar and other additives that aren't great for us. If you don't know where to start, don't worry—just check out this article from Mind, Body, Green on how to detox your fridge.
Learn how to detox your fridge, and you'll also learn how to eat for good health everywhere you go
What we love about the above article is that it doesn't just tell you to throw out the obvious culprits like full sugar soda and ice cream. It hits all the popular fridge items: dairy, deli meats, eggs, and even condiments, and explains why many conventional choices are not the best. It then offers healthier options to replace these staples—which we appreciate because a girl (or guy) has got to eat!
Most of our fridges are full of pseudo-healthy foods that may look and sound healthy, but actually contain tons of sugar and other additives that aren't really good for us.
Here are our favorite ideas from the article:
Say goodbye to cartons of egg-whites; you're missing out on essential nutrients. Whole eggs are a wonderful, complete protein and nutrition powerhouse—and have been absolved of all former artery-clogging accusations. Science has in fact done a complete 180 on eggs: they have recently been shown to lower the risk of stroke and heart disease! If you want maximal nutrition from your eggs, look for "pastured" eggs. That means the hens have access to sunny pasture and natural outdoor food sources.
Stop buying non- and low-fat dairy products. It may be hard to believe for those of us who grew up in the era of animal-fat fear, but newer studies have shown that full-fat dairy is actually better for our bodies than low-fat versions. Even better, get dairy from grass-fed cows if you can; its nutrition profile is proven to be superior. If you are worried about family members going overboard on calories, simply consume smaller portions. For instance, serve milk in a traditional small juice glass and use a separate large glass of water to quench your kid's thirst.
Cups of fat-free, fruit-flavored yogurt are full of sugar (or artificial sweetener), making them not much healthier than a pudding cup. Swap them out for full-fat, organic unflavored Greek yogurt and stir in fresh or frozen unsweetened berries—you'll avoid the added sugar and additives, and you'll get nearly double the protein punch and a higher dose of fiber from the real fruit.
Another benefit of detoxing your fridge? Getting rid of old, unused items will give you that zen feeling of a clean, organized space.
We hope the article inspires you to clean out your fridge—and clean up your grocery list—like it did for us. Having a fridge full of whole, healthy foods makes it easy to prepare meals we feel great about and stay on track with our eating resolutions.
Do you have a favorite healthy eating tip that's helped you succeed at your goals? We'd love to hear it. Leave a comment below!
Read the full article, "How To Detox Your Fridge To Set Yourself Up For A Healthier Week" on Mind, Body, Green.