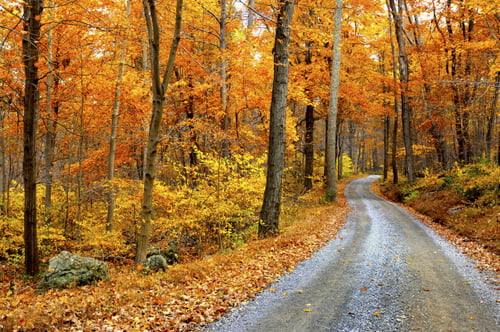 As the largest city in Arkansas, Little Rock is a hot spot for autumn activities. From farmer's markets to a jack-o-lantern carving contest, Little Rock features plenty of fall-themed excitement for residents and visitors alike.
Dr. Branman was recently chosen as a favorite Little Rock Plastic Surgeon and he wants to share his love of the capital city in return. Check out some of his favorite things to do in Little Rock during the autumn season.
Experience history in Quapaw Quarter
Enjoy the crisp fall air with a stroll through one of the many historic buildings and locations in downtown Little Rock's Quapaw Quarter. Explore this beautiful historic district and indulge in a bit of Little Rock heritage. Some of the homes predate the Civil War and all have been restored to their pristine glory.
Enjoy fall colors from Big Dam Bridge
For lovers of the outdoors, hiking or biking the nation's longest pedestrian bridge amidst the changing leaves is a perfect autumn activity. Big Dam Bridge was built specifically with foot-traffic in mind and is a local favorite. If you're looking to make a day of it, keep going past the bridge to enjoy the 17 miles of scenic Arkansas River Trail.
Explore Farmer's Markets
Get ready to reap the bounty of a fall harvest in Metro Little Rock. With a wide variety of farmer's markets popping up all season, you are sure to find tasty, local treats.
Some favorites  include:
Little Rock Farmer's Market
River Market District
TLC Berry Farm and Country Market
Argenta Farmer's Market
Bernice Garden Farmer's Market
Find everything from fresh-off-the-farm eggs and organic produce to food trucks and baked goods.
Whether you're a long-time local or looking to get away for the weekend, Little Rock offers a plethora of sights, activities, and events to keep you entertained.