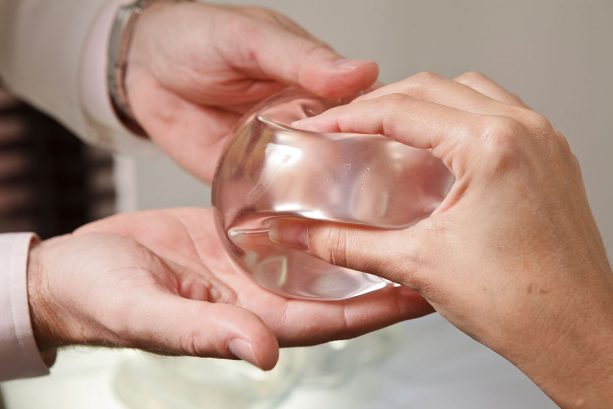 So, you're considering breast augmentation. You've come to the right place! Dr. Rhys Branman and the Cosmetic Surgery Center team have helped hundreds of women love their shape more, making us one of the premier practices for breast augmentation in Little Rock.
Dr. Branman recently spoke with KATV about a few key considerations to make as you plan your breast augmentation procedure (see clip below)—and here on our blog, we're diving a bit deeper into the subject to help you make informed decisions.
A: Assess your breast augmentation options
Once you've decided you want to have breast augmentation, it can be a lot of fun to explore all the available options—but it's also easy to get overwhelmed. We like to remind patients that an experienced breast cosmetic surgeon will understand exactly what goes into getting the look you want and can help you narrow things down.
That said, it's a good idea to come to your consult informed about key basics so you can start formulating personalized questions. Start with this overview:
Saline vs. silicone breast implants
When it comes to breast implants, one of the first decisions you'll need to consider is your implant fill type, i.e. saline vs silicone. Both can provide gorgeous, natural-looking results—but the right choice for you will depend on your preferences, goals, and anatomy.
Saline breast implants are made of a flexible silicone outer shell that is filled with sterile saline solution during your surgery. Saline implants typically require a smaller incision since they are filled during surgery. They also usually cost less than silicone, but they can be prone to visible rippling and are not suited to some patients, such as women will little breast tissue. Note that saline breast implants still have a silicone shell.
Silicone breast implants come pre-filled with cohesive silicone gel that more closely mimics the look and feel of natural breast tissue. While silicone implants will require a slightly larger incision than saline and are typically more expensive, patients love the natural-feeling results. Today's silicone implants have solved the drawbacks that gave silicone a poor reputation in the past; namely, the newer fills can't migrate in the body in the unlikely event of a rupture.
Breast implant size
Both saline and silicone breast implants have additional options to consider, such as size, profile, and projection—all of which will determine your final look.
The size, or volume, of your breast implants is measured in CCs and will help determine how much overall fullness is being added to your natural breast tissue. While implant volume is important, it's actually not the most important aspect in determining the overall appearance of your augmented breasts.
Breast implant profile & projection
The profile and projection of your breast implants can often have a larger impact on the look of your final outcome than the exact size. The profile of a breast implant—typically categorized as low, moderate, moderate plus, high, and ultra-high profile—will determine how far forward your breasts will project from your chest whilst standing. Implants of the same volume but with different profiles can provide dramatically different results.
Which profile will work best for you will depend on the width of your chest (lower profile implants have a wider base, while higher profile implants have a narrower base), how natural you want your results to look, and where you want to have the most fullness.
Over vs. under the muscle
How and where your breast implant is placed will also determine the resulting look and feel of your breasts. Breast implants can be placed either directly under your breast tissue and over your pectoral muscle, or under your pectoral muscle and breast tissue.
B: Become a breast augmentation expert
Before you choose a surgeon and book your procedure, we think it's critical to do some of your own research so you can feel 100% comfortable with the decisions you are marking. While Dr. Branman, our amazing nurses, and friendly patient coordinators will be with you every step of the way, we find that educated patients are most confident going into a procedure.
Here are a few ways doing some research can help you achieve you have a successful procedure:
Explore before and after images provided both by patients in their reviews as well as on cosmetic surgeons' websites—focusing particularly on patients who have a similar body shape and concerns as you. This will give you a good idea of what type of results to expect and if a particular surgeon's work aligns with your goals.
Read procedure overviews as well as first-hand accounts of breast augmentation experiences so you know what to expect during consultation, surgery, and recovery. This will help you avoid any surprises along the way.
Join forums, follow Facebook groups, and subscribe to newsletters to stay on top of current industry trends and other pertinent information. There are a number of social accounts dedicated to breast augmentation where you can chat, ask questions, and hear from other patients who have had the procedure.
C: Choose an experienced cosmetic surgeon
Who performs your breast augmentation is one of the most important aspects of your experience—and it's crucial that you work with a team that is highly trained and experienced in providing safe, beautiful results. The American Board of Cosmetic Surgery has a great checklist for comparing cosmetic surgeons, but here are the main things to keep in mind:
Your surgeon's training. Your breast augmentation surgeon should be board certified by the American Board of Cosmetic Surgery. This board requires surgeons to have performed 300+ cosmetic procedures before applying, then they must pass rigorous tests proving their experience and knowledge. They also must continue to operate only in certified facilities and maintain good standing in the medical community, among other requirements.
Your surgeon's experience with breast augmentation in particular. Many surgeons opt to focus their practice in certain areas, and you'll want to choose someone who has provided many patients with a safe breast augmentation and beautiful results.
The qualifications of your surgical team. In addition to looking for a board certified cosmetic surgeon with experience, make sure your surgeon is working with a highly trained surgical team in an accredited facility.
Skipping ahead to G: Give us a call!
We love what we do—and no question is too small. Whether you know exactly what you want and are ready to book right away or are looking for guidance as you start your breast augmentation journey, we would be happy to help. Contact us today to schedule your breast augmentation consultation with Dr. Branman.