We've Reopened! Here's What We're Doing to Keep You Safe
July 15, 2020 - Rhys Branman, MD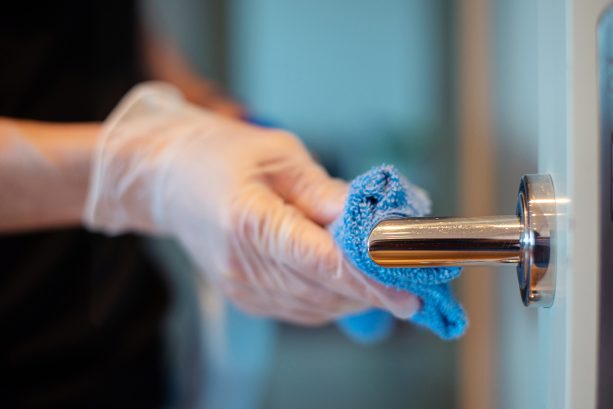 As a cosmetic surgery practice deeply committed to keeping patients safe, healthy, and happy, it should come as no surprise that Dr. Rhys Branman and his all-star team reopened Cosmetic Surgery Center with a thoughtful COVID-19 plan in place!
In alignment with both local and federal recommendations and following guidelines from government and healthcare agencies, we will be taking the following extra safety measures to keep both you and the Cosmetic Surgery Center family safe and healthy.
Important upcoming dates
As of June 23rd, we have resumed all in-person consultations. If you are ready to explore your options, meet with Dr. Branman or one of our providers, or start the process of scheduling your procedure, please contact us today to set up a private consultation at our office in Little Rock.
Beginning on August 10th, we will resume our Monday & Wednesday clinic schedule. Pre-op appointments will be held throughout the day on both Monday and Wednesday.
Every Monday:
9:00 am – 11:30 am: Post-op appointments and injections with Dr. Branman
1:30 pm – 4:30 pm: Consultations
Every Wednesday:
9:00 am – noon: Consultations
1:30 pm – 4:30 pm: Post-op appointments and minor consultations
Patients and staff will be pre-screened before entering the building
The LRCSC staff is required to stay home if they feel at all unwell, are running a temperature, or have interacted with someone who has shown potential COVID-19 symptoms. Before entering our facility, all personnel and patients will have a no-touch temperature check and will be questioned about any symptoms such as cough, fever, exposure history, loss of smell, or cold-like symptoms.
Personal Protective Equipment (PPE) for all staff and patients
As a medical practice, PPE is the name of the game even in normal times. For the foreseeable future, however, we will be extending our PPE protocols to all non-clinical staff and patients.
All employees will be provided an adequate supply of PPE to be used while interacting with patients and each other, including masks, gloves, eyewear, shoe covers, and scrubs. Staff will be screened daily upon arrival.
Patients will have masks upon entry and asked to wear eyewear when appropriate. You will be asked to keep your mask for the duration of your time in the office; if your treatment requires we have access to that part of your face, we will let yo know when you can remove your mask. As always, surgical patients will receive freshly sanitized gowns.
Anyone entering our facility will be required to wear a face mask or cloth face covering when inside of our facility.
Personal-use items will be properly bagged while in the building
To avoid any potential cross-contamination, all staff cell phones will be placed in sealed baggies while at work—and minimal use of cellphones will be encouraged.
Patients coming in for surgery will have their clothes and personal items stored in plastic, sealed bags for the duration of their appointment and then returned after surgery. The used bag will be disposed of and the surgical gown will immediately be placed in a commercial laundry bag.
Visitation of non-employees or patients will be very limited—and patient-to-patient interaction will be avoided
To meet proper safe distancing guidelines and decrease cross-contamination, family members or designated drivers will be asked to remain in their cars during the patient's procedure. (They may also choose to leave and return to the practice once the patient is ready for discharge.)
Additionally, we will be doing all that we can to avoid interaction between patients, including:
Patients who are checking in for office visits will remain in their car and call us when they arrive. When we are ready, we will return your call and escort you immediately to a freshly sanitized exam room (without delay in the waiting room).
Our waiting rooms will be rearranged to accommodate social distancing of at least six feet.
Sorry, but no communal items will be available, including magazines, skincare testers, and self-service hospitality stations for coffee or beverages.
We will also be limiting the number of staff members you interact with, limiting to only the necessary personnel required for your treatment.
Maintaining high standards for sanitation in and out of the operating room
We pride ourselves on keeping our facility in tip-top shape—our state-of-the-art surgical center is accredited by the Accreditation Association for Ambulatory Health Care which requires us to meet nationally recognized standards of sanitation. In addition to our existing protocols for sanitation and disinfection, we will be increasing the frequency of cleaning of non-clinical settings, including our waiting rooms and other communal spaces.
All high-contact surfaces, exam chairs, all tools and equipment, and doorknobs will be thoroughly cleaned with hospital-grade disinfectant between patients. This includes frequent wipe-downs of computer keyboards, telephones, and other office equipment.
Other ways we can help each other stay safe
We ask that our patients also do their part to practice good hygiene, following guidelines promoted by the CDC. This includes washing your hands with soap and water for at least 20 seconds, sneezing or coughing into a tissue or inside of your elbow (followed by hand washing), and avoiding touching your face with uncleansed hands. All of our staff members will be doing the same!
If you feel at all unwell, have experienced new symptoms, or have found out you recently interacted with someone who has tested positive for COVID-19, we ask that you notify us so we can reschedule your treatment.
We thank you for your cooperation and understanding during this time. We realize your experience at our facility may be a little different for the time being, but you can rest assured that we will still be providing you with the stellar service you're used to!
If you're ready to book a consultation, schedule your procedure, or have any questions, we encourage you to contact us today. We can't wait to see you!