Your Guide to Having the Best At-Home Valentine's Day in Little Rock
April 14, 2021 - Rhys Branman, MD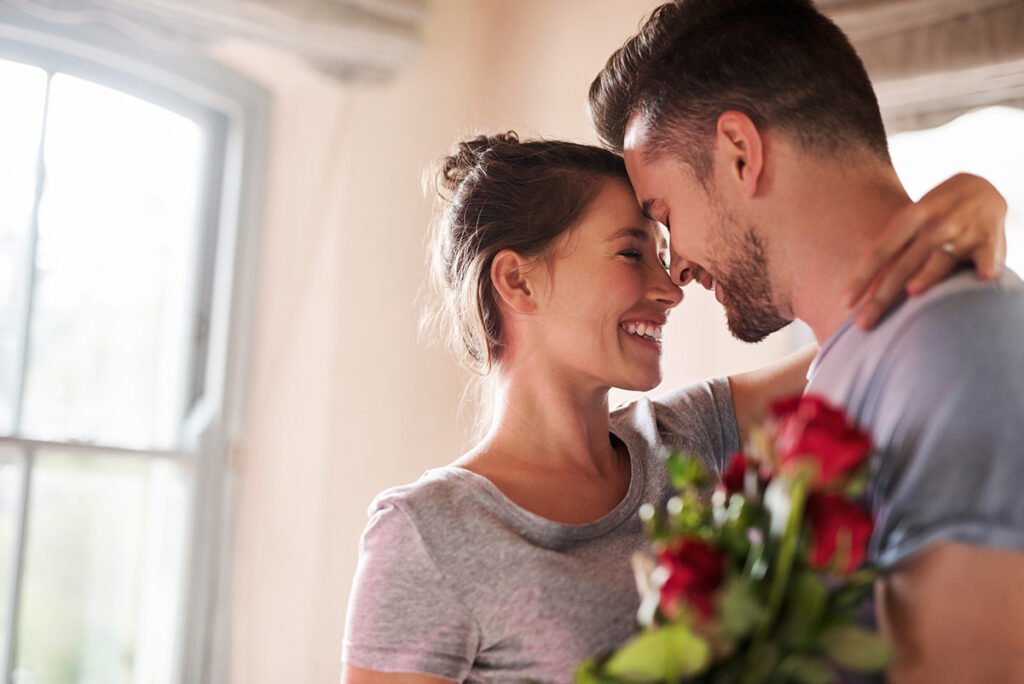 Valentine's Day is going to look a little different this year, but that's okay! Just because we may have to spend more time at home instead of cruising the town, we can use this as the perfect opportunity to snuggle up close to our partner, order takeout, and throw on a romantic movie. To help you and your sweetheart have a fabulous at-home Valentine's Day extravaganza while supporting your local community, we've compiled a list of some of our favorite Little Rock businesses.
Keep it classic with flowers
From roses and tulips to champagne and chocolate, Tanarah Luxe Floral has everything you need to impress your loved one this holiday. Or, if you want to give your sweetheart something a little different this V-Day, Tanarah offers luxurious hand soaps and lotions with soothing scents like mint and charcoal rose. And with exceptional service and speedy delivery anywhere in the Little Rock area, you can count on Tanarah to get the job done on time. Check out their Valentine's baskets here.
With many stores still affected by the pandemic, it's more important than ever for us to support our local businesses this holiday.
Takeout together
If you're like us, you didn't travel much this past year—which means you can probably afford to splurge on a gourmet meal for yourself and your sweetie. We couldn't think of a better way to go all out for this Valentine's Day dinner than with these two restaurants.
Brave New Restaurant. With nightly specials, like pan-seared French elk rack and beef tenderloin served with a twice-baked potato and spinach-stuffed portobello mushrooms, Brave New Restaurant is your go-to date night spot for eclectic flavors that are bound to thrill your taste buds. Brave New Restaurant is also offering limited dine-in seating for Valentine's, but RSVP now if you're interested because tables are going fast.
Kemuri. Whether house-made ramen is your thing or you're all about fresh seafood, you can't go wrong ordering anything off of Kemuri's authentic Japanese menu. Cozy up together this V-Day with a variety of appetizers, like shishito peppers with a soy sake glaze, and a selection of sushi rolls, like the Surf 'N Turf and Miami. In addition to takeout and curbside pickup, Kemuri also has limited in-person dining for Valentine's Day and is accepting reservations by phone only. You can reach them at (501) 660-4100.
Don't forget the dessert!
To pick the best dessert to complete your evening, we looked to the editors at Little Rock Soirée for their suggestions—and they didn't disappoint. After taste-testing some of Little Rock's most decadent desserts, Soirée recommends the Sweet & Sassy Sweet Potato Pie from Sweet Love Bakes and Salted Caramel Cream Pops from Le Pops. We'd be happy with a bit of both!
Go with the flow
Make room for that delicious Valentine's dinner with a virtual morning flow class from Arkansas Yoga Collective! Whether you're just beginning your practice or are an experienced yogi, this class is perfect for all skill levels. Some topics covered include step-by-step guidance into basic inversions, wheel pose alignment, and exploring energetic balance. If this sounds overwhelming, don't worry; 40-year yoga veteran Ellen Kennedy helps all her students modify any poses they aren't fully comfortable with, and encourages any and all questions. You can find a full list of AYC's online classes on their Facebook page.
Gifts that dazzle
Here in Little Rock, we are lucky to have such a robust small business scene. And with many stores still affected by the pandemic, it's more important than ever for us to support our local businesses this holiday, which is why we've compiled a list of gift ideas from some of our favorite Little Rock stores.
Books. No one says "I love you" quite like Shakespeare, so why not get your sweetheart a compilation of the Bard's sonnets and poems? As Little Rock's go-to independent bookstore for over 40 years, you needn't look further than WordsWorth Books to find the ideal volume. Or, if you're not sure what to get your bookworm, consider giving them a gift certificate so they can browse the stacks for their perfect book.
Travel. Are you and your loved one craving a romantic getaway? Spend Valentine's Day planning your dream destination with the help of local concierge travel agency, West Rock Travel. They can work closely with you to design a custom trip—or suggest a number of all-inclusive options so all you and your partner have to do is enjoy some much needed R&R together. Concerned about the idea of flying? West Rock has partnered with the private aviation company JetOptions Private Jets to allow more people safe, private access to the skies.
Say "I love you" with an Exhale MedSpa gift certificate
Last but not least: Pamper your sweetheart (and yourself!) with a gift certificate to Little Rock Cosmetic Surgery this V-Day! Whether it's facials for two or a dream procedure you know your S.O. has been wanting, board certified cosmetic surgeon Dr. Rhys Branman and his professional staff can help you both refresh and rejuvenate your look in 2021. To inquire about gift certificates, contact us online or call (501) 227-0707.