Are Women Opting for Smaller Breast Implants?
October 2, 2018 - Rhys Branman, MD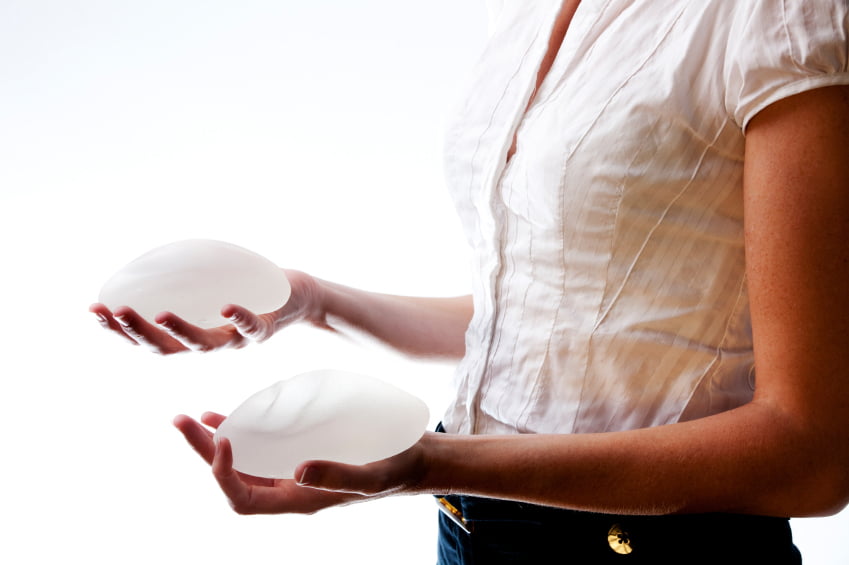 With celebrities like Pamela Anderson and Victoria Beckham leading the way, many women are opting to swap their breast implants out for a smaller size (and some even have them removed altogether). But this doesn't mean breast augmentation is losing popularity—the desired outcome is simply changing. More and more women are wanting their results to be as natural as possible.
Why the change? ABC News recently took a detailed look at this shifting trend—and we wanted to add a few insights of our own.
New options make augmentation appealing to a wider range of patients
Women considering breast augmentation have more options than ever for achieving the exact look they want, making breast enhancement attractive to an increasingly diverse set of patients.  Likewise, as newer implant options become available, women who have had breast augmentation in the past can now have greater control of their breast size, shape, and profile.
In our experience, trends are moving toward a more natural look rather than simply to smaller sizes—and this is likely due to the many advancements we've seen in breast implant technology.
Silicone is back & better than ever
After a brief hiatus from the US market, silicone breast implants were once again made widely available for cosmetic procedures in 2006. Since then, they have experienced increasing popularity; women love their natural look and feel. The latest generations of silicone gel implants offer women more choices, a great feel, and some of the most natural looking shapes ever.
Here at the Cosmetic Surgery Center in Little Rock, one of the options we offer are Mentor MemoryShape implants, colloquially known as "gummy bear" breast implants for their firm yet pliable consistency. These implants offer lower rates of complication, an incredibly natural look, and a multitude of customization options.
What scars?
Perhaps one of the biggest concerns of patients is scarring. While incisions are an inevitable part of surgery, cosmetic surgeons continue to perfect the art of hiding and minimizing scars. From updated surgical techniques to specialty scar care products and protocols, great advancements have been made in keeping your results natural looking and scars nearly unnoticeable.
Big, Small, or Anything in Between, the Choice is Yours
No matter the look you're going for, the most important considerations are YOUR goals and your cosmetic surgeon's expert recommendations. During a consultation, you should be given the opportunity to explore all of your options, receive honest and valuable feedback from your surgeon, understand the benefits and risks of breast augmentation, and "try on" breast implants to ensure you get the exact look you want.
If you are in the Little Rock area and want to see how to get the look you want, contact our office to schedule your personal consultation and start planning your new curves today!
To read the full article about breast implant trends, click here.