Anesthesia at Little Rock Cosmetic Surgery Center
May 5, 2022 - Rhys Branman, MD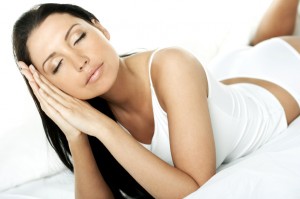 Anesthesia is often a concern amongst our patients. And anesthesia is certainly something to be educated about when undergoing elective surgery. Some sort of anesthesia is needed for many cosmetic procedures from liposuction to facelifts to breast augmentation. So let's talk about what kinds of anesthesia are used at Little Rock Cosmetic Surgery Center.
First of all, at Little Rock Cosmetic Surgery Center, we work closely with a qualified anesthesia professional, specifically a Certified Registered Nurse Anesthetist (CRNA). CRNAs are anesthesia specialists. CRNAs are the professionals who administer 65% anesthetics given to patients in the United States each year. These are highly trained professionals that administer and monitor your anesthesia.
We use several types of anesthesia at Little Rock Cosmetic Surgery Center. In many cases we will discuss which type you prefer, as some procedures may allow for a variety of choices. Here are the four types of anesthesia used:
Local Anesthesia: This is used in minor procedures when only certain small part of the body is numbed. When local anesthesia is used you are completely awake and aware of what is going on around you. However, local anesthesia may be used in conjunction with sedation. Read on!
Regional Anesthesia: This is used to numb a larger area of the body. You are probably most familiar with the epidural often used when women give birth. The regional "block" works by numbing the surrounding nerves to the area. The nerve sensations that produce pain can be blocked for everything from surgery on an extremity to facial surgery. Regional anesthesia is done by administering a local anesthesia near the main nerve that transmit sensation messages to the specific region of the body to be worked upon. There are several reasons regional anesthesia may be preferable to general or local anesthesia. Don't forget, our anesthesiologist is there with you the whole time.
Sedation Anesthesia: This is administered through a vein. Sedation usually includes a cocktail of anesthetic drugs for pain and anti-anxiety agents. Often this has the effect of creating a retrograde amnesia that may blur the memory of the surgery. You will feel awake, but sleepy. Or sedation can produce a light sleep. Sedation anesthesia is often used in conjunction with local or regional anesthesia. Again, our anesthesiologist is there with you during the whole procedure.
General Anesthesia: This is what we most often think of when we think of anesthesia. General anesthesia is necessary for extensive surgeries. This is when you are put into a deep sleep. After general anesthesia you remember nothing about the surgery. Often administered by injection or inhalation, our anesthesiologist is right there with you all the way through the surgery monitoring your condition.
Like most aspects of cosmetic surgery, the choice and administration of is highly individual. Variables include the type of procedure you are undergoing, your medical history, and any type of allergies or drug reactions you have had historically.  Not to worry, however, at Little Rock Cosmetic Surgery Center your safety is our first concern. Pre-surgery interviews and consultations include discussion of your anesthesia options, and of course you are monitored post-op until you go home.
Dr. Branman
Call Melinda at the front desk to set up a consultation 501-227-0707