Age With Grace: Start These Tried & True Preventative Treatments While You're Still Young
January 18, 2023 - Rhys Branman, MD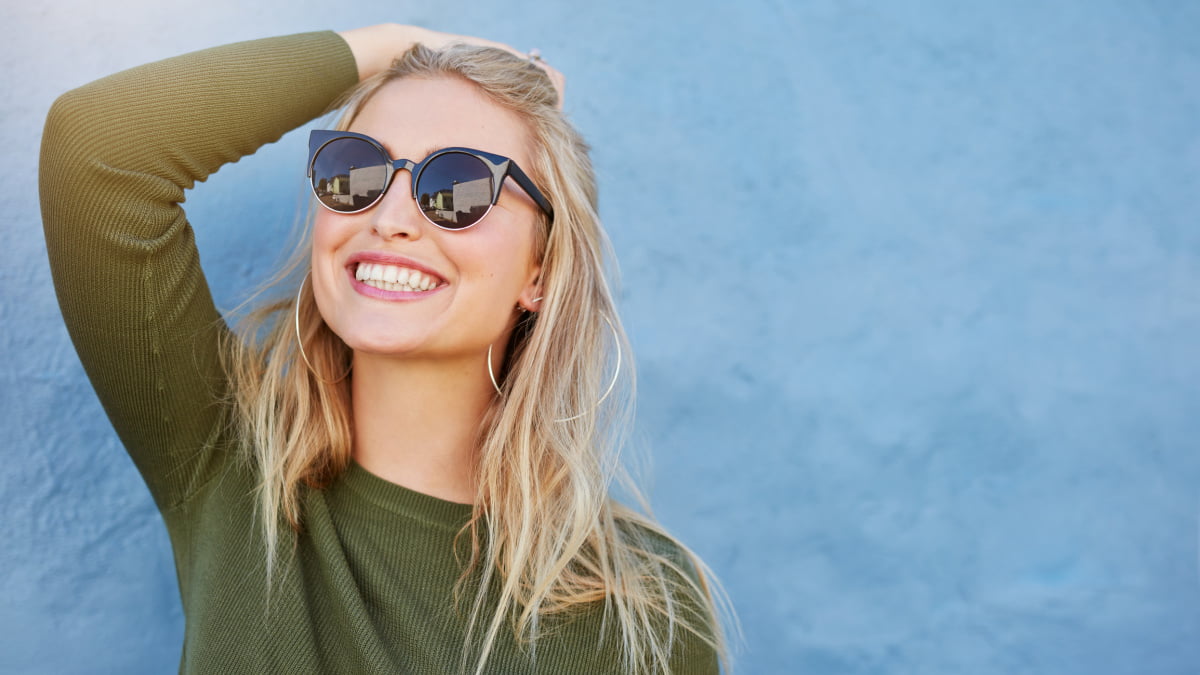 Let's face it: we can't stop the aging process. But instead of waiting until it's time to correct deep-set lines and sagging skin, there are certain treatments you can begin right now to soften—and even prevent—many of the tell-tale signs of skin aging. Not only will you thank yourself years from now when you look in the mirror or at photos, but implementing the following suggestions during your 20s and 30s can save you time and money later in life. In honor of Healthy Aging Month, here are a few of our tried and true treatments & tips for aging gracefully.
Preventative BOTOX®
"Preventative Botox"—receiving Botox injections in order to prevent wrinkles from forming—is popular among patients in their 20s and 30s who want to maintain a naturally youthful appearance as they age. Though it may sound counterintuitive to start Botox injections before you have visible signs of aging, starting a regular Botox routine while your skin is still elastic and supple can prevent deep-set lines and wrinkles from forming in your middle years.
Starting a regular Botox routine while your skin is still elastic and supple can prevent deep-set lines and wrinkles from forming.
But how does this work? When performed by a qualified provider, Botox injections can actually train your muscles to contract less over time, causing fewer and less severe wrinkles to form as you age. Our Certified Aesthetic Nurse Specialist, Leslie, performs all of our Botox injections and says there are two key factors to getting great preventative Botox results: dosage and placement.
Dosage: According to Leslie, preventative Botox treatments should be performed using smaller doses of neurotoxin than traditional Botox (about one-half to two-thirds of a normal dose in a certain area). Injecting lower doses of Botox throughout the face will still allow your muscles to contract, but to a lesser degree—meaning you can still develop lines and wrinkles as you age, but they'll be far less noticeable.
Placement: Preventative Botox injections are typically placed in areas where aging tends to happen first—usually between the eyebrows (glabella), the forehead, and the corners of the eyes (crow's feet). These injections should be spaced throughout the face to allow the facial muscles to age more evenly.
Leslie recommends patients book follow-up preventative Botox appointments every 2 to 3 months, or as needed.
SkinPen Microneedling
For patients in their 30s and 40s with a history of acne scarring, fine lines, and uneven skin tone, we recommend microneedling treatment. Microneedling, also called "collagen induction therapy," creates micro-wounds in the skin to encourage it to produce collagen, elastin, and natural growth factors, creating a more youthful and even complexion.
Microneedling is great for breaking up pesky acne scars, reducing the appearance of stubborn stretch marks, and evening skin tone. It can also tighten sagging skin in the lower face (jowls), jawline, upper neck, and/or chin areas, which becomes common in this age range. At Exhale, the Medspa at Cosmetic Surgery Center, we perform microneedling using the SkinPen® because it allows our Licensed Aesthetician, Crystal, to control the depth of the needle based on each patient's skin type.
Another benefit of microneedling is its ability to prepare your skin to better absorb skincare products. For this reason, we always recommend following up your microneedling treatment with a quality, medical-grade skincare routine.
Medical-grade products
Your 30s and 40s are a great time to upgrade your skincare routine; quality skincare products can help repair existing skin damage and prevent future signs of aging. A good skincare routine also makes every additional skincare treatment you receive (like microneedling!) easier and more effective.
Quality skincare products can help repair existing skin damage and prevent future signs of aging.
At Exhale, the Medspa at Cosmetic Surgery Center, we offer the most sought-after brands in skincare, including Colorescience®, EltaMD®, SkinCeuticals®, SkinMedica®, and more. From specially-formulated serums to rejuvenating under-eye creams Crystal can help you find the best skincare products for your skin type to diminish the appearance of fine lines, age spots, blemishes, and prevent future skin damage.
Follow these tips for healthy aging
Starting the above treatments while you're young can go a long way in helping you age gracefully. However, if you really want to prevent the more advanced signs of skin aging, you'll want to follow these tips:
Eat a healthy diet. Whole foods are naturally rich in vitamins, minerals, and other nutrients your body needs to function optimally. Eating foods that contain collagen, vitamins C & K, and antioxidants can help you glow from the inside out.
Get plenty of sleep. Getting a good night's sleep can help prevent premature skin aging and help you maintain a stable weight. Plus, it can help reduce those pesky under-eye bags so you look refreshed and rejuvenated.
Use a good sunblock. Like quality skincare products, it's never too late to start a regular sunblock routine. Sun exposure is a leading cause of wrinkles and hyperpigmentation, so be sure to use a broad spectrum SPF sunscreen, minimize your time spent in direct sunlight, and avoid tanning beds to maintain youthful skin into your later years.
Drink lots of water. Drinking plenty of water will help keep your skin hydrated, improving its elasticity and warding off wrinkles & lines. Staying hydrated can also reduce puffiness around the eyes, increase blood flow to the skin, and speed up wound healing.
Don't smoke. Smoking is one of the worst things you can do for your skin. As a vasoconstrictor, nicotine disrupts blood flow to the skin, causing it to age prematurely. Cigarettes aren't the only culprit—vaping can also damage skin if it contains nicotine.
Start your prejuvenation regimen at Little Rock's Cosmetic Surgery Center
At Little Rock Cosmetic Surgery Center, board certified cosmetic surgeon Dr. Rhys Branman and our team of licensed aestheticians, nurses, and injectors can help you start a prejuvenation regimen for graceful aging. Schedule your complimentary consultation with us online or call (501) 227-0707.