7 Reasons You're a Great Candidate for a Tummy Tuck
May 5, 2022 - Rhys Branman, MD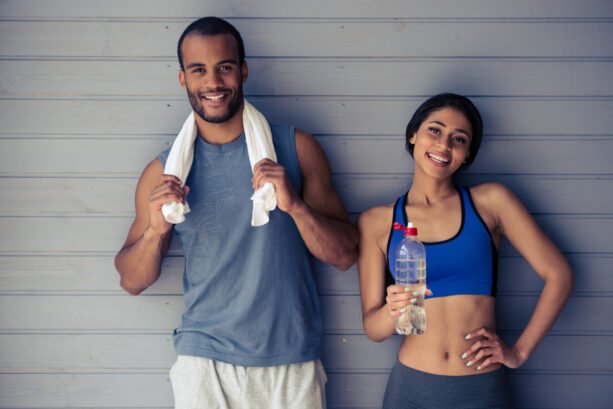 So you're unhappy with the look of your abdomen, but does this mean you're ready for a tummy tuck? Learning whether or not you are a good candidate for the procedure is a critical part of your surgical journey. And with a tummy tuck, you'll need to think through everything from your health status to who will be there to help you during recovery. Ahead, we list 7 reasons that you could be a great candidate for the procedure that tightens muscles and removes excess abdominal skin and fat to restore an hourglass figure.
1. You have excess skin on your abdomen.
If you see excess, stretched skin bulge from your abdomen when you're standing up straight, an abdominoplasty is the only surgical procedure that can address the excess and restore a firm foundation. After weight loss or pregnancy, many patients also have stretched and separated abdominal muscles, or a condition called diastasis recti; this can be corrected with a tummy tuck. The procedure may also be combined with liposuction to address fat deposits.
2. You're in good health.
A tummy tuck provides transformative results, but undergoing such a significant surgical procedure—including general anesthesia and the following surgical recovery process—requires you to be in optimal health. The baseline requirements for good pre-surgical health include being a non-smoker, or willing to abstain or quit, as well as not having certain diseases or health conditions.
3. You have realistic expectations for your results.
Expect to have a horizontal scar at the base of the abdomen, located below the bikini line, after your tummy tuck. The good news is that tummy tuck scars usually flatten and fade by one year post-op, and continue to fade as time goes on. Dr. Branman's surgical skill and your commitment to post-operative instructions will both help to ensure your scar is minimized. We instruct patients to avoid any activities that may strain the incision site and will recommend good scar care practices.
It's also important to understand that while you can admire other tummy tuck results online, you shouldn't expect to become a carbon-copy of your favorite example. Every patient's results are different: beyond your surgeon's skill, your overall shape, tissue characteristics including skin elasticity, and compliance with pre- and post-operative instructions will all contribute to the final appearance of your results.
Be sure to discuss your goals in detail with Dr. Branman, so he can explain how he plans to address your concerns and what results you can expect. During your personal consultation, you will also have the chance to look at previous tummy tuck patients' before and after photos and discuss how your results may compare.
4. You have reached a weight you are happy with, and you have a plan for maintaining it long-term.
A sustainable lifestyle that keeps weight off is key to enjoying your tummy tuck results long-term. If you have reached a weight that is stable, and that you are happy with, then this may be a good time to undergo abdominoplasty.
You may hear that you need to be under a certain BMI (usually 30) for tummy tuck surgery, but this isn't necessarily the case. A 2019 study showed that patients with an average BMI of 35 did not have a higher rate of complications than patients with lower BMIs, demonstrating that BMI is not a clear-cut measure of health. If you feel you are at a stable weight and meet other criteria for tummy tuck candidacy, we encourage you to schedule a consultation with Dr. Branman for a personalized evaluation.
5. You've got the support and resources to arrange for childcare, if needed.
During the first week or two of recovery, you will need to rest and heal, without work and childcare responsibilities. And for about 4-6 weeks, you need to avoid any heavy-lifting—including lifting babies or small children—as it's important to avoid straining your incision sites so that they can heal without interference. This means that, to be ready for a tummy tuck, you will need to arrange for childcare (or light help with older children) for at least the first couple of weeks.
6. You are prepared to set aside time for your recovery.
Here's what to expect from abdominoplasty recovery: We will send you home with a surgical drain in place and post-op instructions for caring for your drains and avoiding certain activities. Following surgery, a family member or friend needs to be there to help you. You will have trouble standing up completely straight at first, and will need help with tasks involving bending over. Most patients take about 2 weeks off work, but this can vary based on your job, and you will have to avoid lifting anything heavy, vigorous exercise, or straining your incisions for 4-6 weeks. And, of course, we will check in on you at your follow-up visits!
Your surgical recovery requires an investment of time, to be sure. But for the right patient, tummy tuck recovery pays off: 95% of patients say that the procedure is completely "worth it."
7. You are ready for a change!
A tummy tuck is a procedure that you decide to undergo for yourself—not for anyone else. Good candidates for a tummy tuck are motivated to feel strong and confident in their body again, and to wear form-fitting clothes and swimwear without the frustration of a "belly" that exercise and diet simply can't fix. Feeling prepared to make the change and see results is a critical part of being a good candidate for abdominoplasty.
Schedule your consultation with Dr. Rhys Branman in Little Rock
If you identify with the above, we would love to meet with you in our Little Rock office as you begin the journey to reclaim your figure. We invite you to schedule your consultation with Dr. Branman by calling 501.227.0707 or reaching out online.