5 Things You May Not Know About Microneedling
January 18, 2023 - Rhys Branman, MD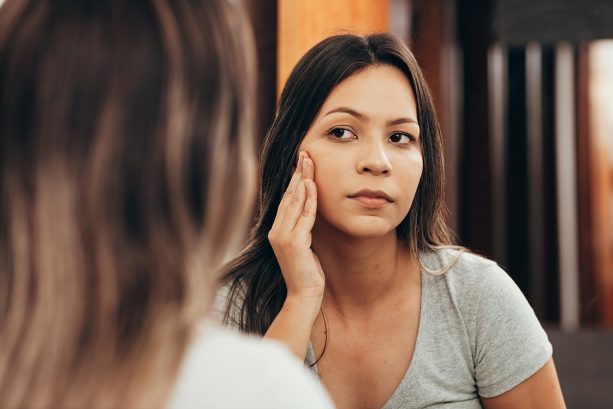 Tiny needles pricking your skin resulting in magically improved skin might sound like science fiction, but microneedling works. Thousands of patients have turned to this unique skincare treatment to reduce wrinkles, improve skin tone and texture, treat acne scarring, and even diminish the appearance of stretch marks.
While there are plenty of articles boasting about the benefits of microneedling, most don't tell you much about the treatment. Here are five microneedling facts that could lead you to become a microneedling convert.
1. Microneedling has a long history
Microneedling has risen in popularity in recent years but this treatment has actually been around for quite some time. In fact, the first recorded use of a microneedling procedure dates back to 1905 when German dermatologist Ernst Kromayer used dental burs to prick the skin's surface treating scars, birthmarks, and hyperpigmentation.
In the mid-1990s, professional microneedling development took off after Dr. Desmond Fernandes discovered that using hypodermic needles to gently puncture the skin could help treat wrinkles and scars. Long story short, doctors realized that the small needles encourage collagen production, and microneedling quickly became a popular anti-aging tool.
Today, this treatment option has been refined considerably and is receiving plenty of accolades for its ability to transform the skin's surface. It's also one of our favorite non-surgical skin rejuvenation treatments at Little Rock Cosmetic Surgery Center and Exhale Med Spa!
2. Needles aside, treatment isn't that painful
The needles are called "micro" for a reason—they're extremely tiny and short in length, usually ranging in diameter up to 0.12 mm and a needle length of 0.2 mm – 3.0 mm. For perspective, 0.12 mm is about as thick as a single sheet of paper. Also, before your treatment, your aesthetician will apply a topical numbing ointment to your skin. This will help minimize any discomfort.
Additionally, treatment doesn't take long or result in longer-term post-treatment discomfort. SkinPen microneedling treatments typically last 30 minutes or less and there is little downtime. You'll simply need to follow provider instructions for protecting your skin afterward.
3. SkinPen® is the first device cleared by the FDA
While there are a few professional-grade microneedling devices on the market, we use SkinPen® at Little Rock Cosmetic Surgery Center. The first microneedling device to be cleared by the FDA, it is also clinically proven to effectively treat acne scars for ages 22+. From treating scarring to anti-aging—our patients have been thrilled with their results.
4. Home rollers are not equal to professional microneedling
Some of you may have tried at-home microneedling rollers and wondered what all the hype is about after seeing little in the way of results. It's important to understand the mini-rollers available for at-home use are light years behind the kind of microneedling you'll receive with a doctor or licensed medical spa professional using SkinPen technology.
SkinPen allows for far more precise treatment and the depth can be varied as needed to suit the treatment area and your goals. Secondly, in a doctor's office, you'll receive treatment in a sanitary medical environment, which allows for deeper treatment and makes microneedling much safer.
5. Professional microneedling is an affordable way to noticeably change your skin
While a full-face treatment usually costs about $425, and you may require a series of three treatments to get full results, professional microneedling is still a great value given the results it delivers. It compares favorably with more costly treatments and is wonderful for increasing collagen production, treating pigmentation problems, and reducing acne scarring. Use is not limited to the face: we can treat stretch marks on the body too.
Has this treatment option piqued your interest? Give us a call today! Our experienced team of med spa providers is here to help you glow. We'd love to show you how a Little Rock microneedling treatment can change your skin for good.