5 Skin Treatments Perfect for Summer (That Won't Break the Bank)
August 24, 2020 - Rhys Branman, MD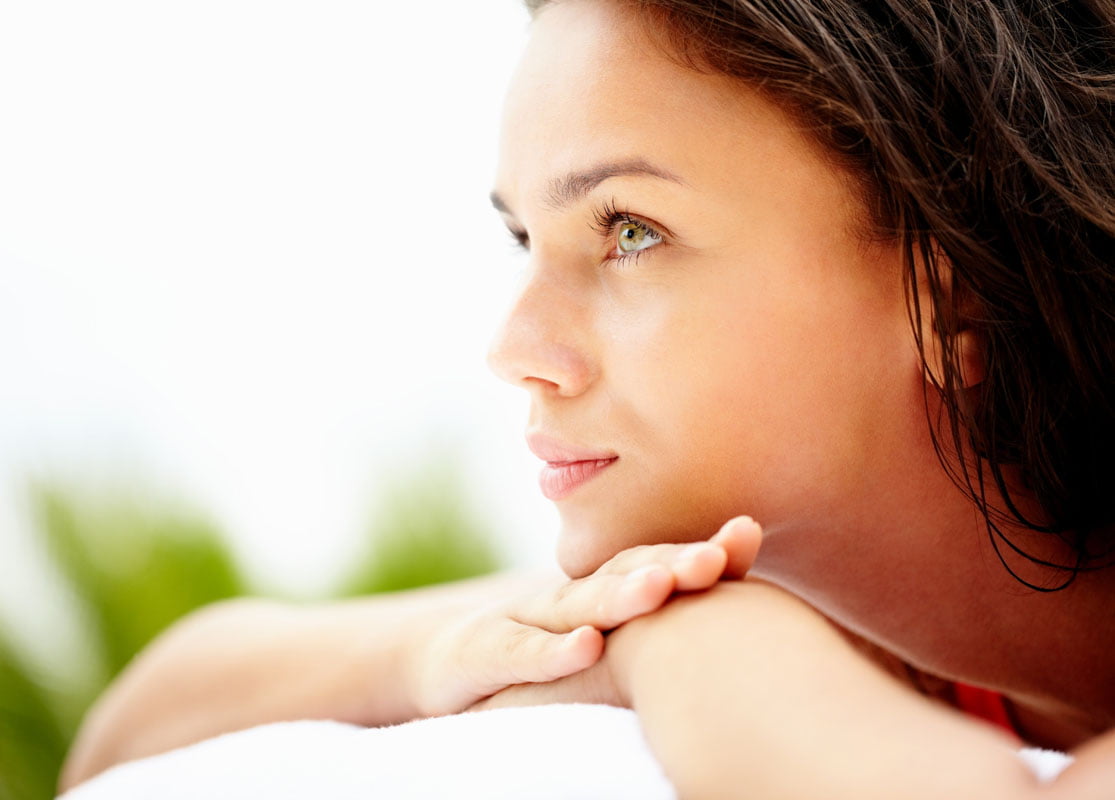 Summer is coming, and now is a great time so say, "out with the old, in with the new"—skin, that is! As the seasons shift, many of us are still battling the lackluster complexion winter graced us with, but reviving your glow is easier than you think.
We've compiled some of the best, affordable, low-commitment skin treatments for all skin types—and you'll love that they're quick, have little-to-no downtime, and will give you a fresh face just in time for summer.
1. SkinPen microneedling: Unlock your body's healing power
The idea of poking tiny needles into your skin might sound odd, but it can actually greatly improve health and beauty of your skin (and it doesn't hurt)! Microneedling is a skincare trend that deserves all the hype—and it's a great option for improving fine lines and wrinkles, reducing the appearance of scars, and evening out your skin tone and texture with ease.
Why it's perfect for summer: Unlike some other minimally invasive options, microneedling has a very brief recovery period, but still provides noticeable results. While you will need to protect your skin with SPF, you can get out and show your glow within a day or two.
2. HydraFacial MD: Gentle, safe, awesome
Calling all sensitive skin types! Skip more abrasive treatments and consider a HydraFacial, which uses the power of water and nourishing serums to clean, exfoliate, and moisturize your skin. Each HydraFacial is fully customized to your unique skin type and needs, and it can help repair sun damage, encourage collagen production, and provide a more balanced and smooth skin tone.
Why it's perfect for summer: This patient-favorite facial treatment takes just 30 minutes, there is no downtime, and it's safe for all skin types, so you can spend less time worrying about your skin and more time thinking about all the summer fun you're going to have!
3. Chemical peel: Say "so long!" to dull skin
Chemical peels are a consistently popular option for exfoliating and clarifying—and our patients love this tried and true method for its ability to be fully customized and make skin look and feel better in little-to-no time. Using a customized chemical solution of either a Trichloroacetic Acid (TCA) Peel or Alpha Hydroxy Acid (AHA) Peel, this treatment will peel away damaged cells resulting in a brighter skin tone.
Why it's perfect for summer: No one wants to greet summer with the dull, flaky skin of winter, and a chemical peel can be a low-commitment option that provides gorgeous results. Just remember: you'll want to schedule yours at least a few weeks prior to any special events or planned beach trips, as your skin will peel as old skin cells are shed to make room for more luminous, new skin. Of course, you'll still need to be super vigilant about SPF post-procedure, so in addition to applying broad-spectrum sunscreen, wear a stylish wide-brimmed hat when you're out in the sun.
4. Microdermabrasion: Gentle treatment, gorgeous glow
A treatment that can instantly give you better skin sounds too good to be true, but it isn't, with microdermabrasion. This unique procedure scrapes away old skin cells using a special, diamond-tipped device, helping your skin look fresh and dewy. Bonus: treatment is comfortable, with most patients reporting that it feels like a cat licking your skin! It's great for mild sun damage, acne, pigmentation, scarring, dull skin tone, and poor texture.
Why it's perfect for summer: If your skin just needs a little pick-me-up, microdermabrasion is a gentle option that will have you back out enjoying life quickly. If you want more dramatic results, be sure to plan on multiple treatments.
5. Try a customized facial
We all need a little pampering from time to time, and if you're looking for a relaxing day at the spa and hoping to refresh your look, a specialty facial might be a great option for you. They're affordable, relaxing, and with little-to-no downtime, you can even do them during a lunch break. The best part? Many of our facials include a neck, shoulder, hand, and arm massage.
Ready to give your skin a little summer lovin'? Our practice carries proven effective skin care treatments and products, and our expert staff is here to make sure you're happy. If you have any questions or are ready to take the next steps, contact us today.