Why Liposuction Still Rules: 4 Reasons It's the Most Popular Cosmetic Surgery Procedure
October 20, 2017 - Rhys Branman, MD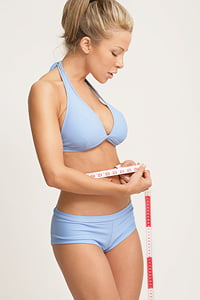 The American Society for Aesthetic Plastic Surgery (ASAPS) recently released its annual statistics tallying up the total number of cosmetic surgeries performed in 2013. With 363,912 procedures performed last year, liposuction came out on top as the most popular procedure.
This doesn't come as a surprise to us. Here in Little Rock, liposuction is one of our most frequently performed cosmetic procedures, with unwanted fat being one of the top issues that both men and women want to address with cosmetic surgery. Diet and exercise often just aren't enough to get rid of stubborn areas of fat which detract from a patient's ideal proportions. Liposuction can permanently remove fat and reshape an area, enhancing the patient's looks and self-confidence.
Here are four reasons why liposuction remains such a popular procedure among our patients:
1. Liposuction uniquely allows a surgeon to reshape the face or body.
While other procedures lift or tighten, liposuction is designed to help a surgeon sculpt a new shape to an area. Through a small incision, a very thin tube called a cannula is inserted and used to remove layers of fat cells to achieve a smooth, natural shape. By adjusting the amount of fat removed in a particular area, liposuction can contour and create better proportions.
2. Liposuction can address excess fat virtually anywhere on the body.
Unlike many cosmetic procedures, which focus on a certain area of the body, liposuction can be used to improve a patient's shape just about anywhere: the face, neck, arms, legs, and torso. This versatility largely explains the continued popularity of liposuction. Many clients frequently combine liposuction with other cosmetic procedures to enhance their results.
3. Liposuction offers permanent results.
Adults typically have a finite number of fat cells beneath the skin. Typical problem areas are those where a higher concentration of fat cells accumulate and, even after weight loss, those fat cells do not shed naturally. Liposuction permanently removes fat cells from the treated area, leaving an improved shape that is less affected by future fluctuations in weight.
4. The procedure has a proven track record of safety and reliability.
Using a skilled surgeon is paramount for a safe surgery—in the hands of the right surgeon, liposuction is a reliably safe way to reduce excess fat and achieve the desired contours.
Little Rock plastic surgeon Dr. Branman notes that ideal candidates for liposuction are at or near their desired body weight and are seeking permanent changes to their body contours. As a board certified cosmetic surgeon, Dr. Branman has the experience and precision to help you achieve your aesthetic goals. Contact us today to schedule your consultation.