12 Days of Christmas at Cosmetic Surgery Center
August 24, 2020 - Rhys Branman, MD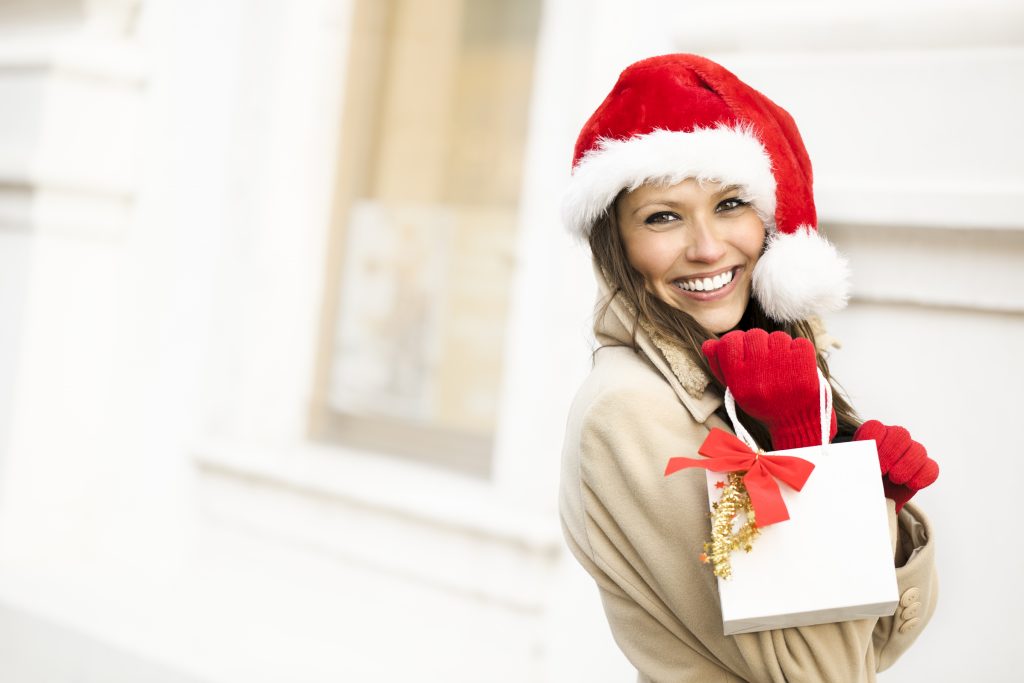 We've made our list, checked it twice, and decided all of you deserve a little somethin' special this holiday season. For 12 days, we'll be offering exclusive savings on some of our most popular products and treatments!
Mark your calendar to be sure you don't miss your opportunity to get the treatments you covet for less. Here's the rundown:
Monday, December 3rd: BOGO 1/2 Off HydraFacials
Today, when you purchase one HydraFacial, we'll throw in a second one for 50% off. HydraFacials start at $200—and they are one of our most popular facial options.
Tuesday, December 4th: 20% off Gift Cards
When you purchase a gift card for $100 or more, you can enjoy 20% off the full price.
Wednesday, December 5th: Buy Two, Get One Free BBL
Buy two broadband light treatments, get your third for free. BBL allows precise treatment to age and sun posts, small facial veins and several other skin blemishes. Your treatment will be tailored to match your skin's condition and your desired results.
Thursday, December 6th: Dysport Dazzle Day
Dysport is just $3.25 per unit all day long. Instead of giving you the "frozen look," Dysport temporarily treats the facial muscles in just the area you want — between the eyebrows. With Dysport, it's the frown lines between the eyebrows that are minimized, not your expressions. And that's certainly something to smile about.
Friday, December 7th: 40% Off PERK
When you purchase a Colorscience Lip Shine for $29, you'll get 40% off PERK lip (regularly $30).
Monday, December 10th: Free Microdermabrasion Add-On
Get free microdermabrasion with purchase of replenishing facial for $90. Microdermabrasion is valued at $50.
Tuesday, December 11th: 20% Off SkinMedica Skincare
Take 20% off any SkinMedica product, plus receive a free mini SkinMedica holiday bag with your purchase of $250+.
Wednesday, December 12th: Chemical Peel Package
Purchase a series of three chemical peels for just $199, a savings of $56.
Thursday, December 13th: 25% Off Dermal Fillers with Purchase
Purchase SkinMedica HA5 Rejuvenating Hydrator and get any dermal filler at 25% off.
Friday, December 14th: Free Chemical Peel with Purchase
Purchase SkinMedica Lytera 2.0 Advanced Pigment Correcting System and receive a free chemical peel.
Monday, December 17th: 25% off all facials
Give your skin some pre-holiday TLC with 25% off the facial of your choice.
Tuesday, December 18th: SkinPen Treatment Series with Skinfuse 90-Day Kit
Purchase three SkinPen microneedling sessions plus Skinfuse 90-day kit for $999.
Bonus: Holiday Skin Basket Giveaway
Anyone who makes a purchase during our 12 Days of Christmas promotion will also be entered to win a holiday skin basket. You will receive one entry for each special you buy.
Basket is valued at $870 and includes:
TNS Essential Serum
Total Defense & Repair
Retinol
Moisturizer
Eye Cream
TNS Lip Plumping
Gift card for a chemical peel
Mark you calendars and call 501-227-0707 to claim your savings!