Leslie Harmon, BSN, RN
Certified Plastic Surgery Nurse, Clinical & Surgical Services Director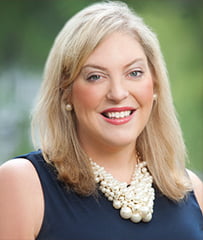 Originally from Little Rock, Leslie is a graduate of Little Rock Central High School and Texas Christian University, where, in 2002, she earned her Bachelor of Science degree in Nursing. She is a Certified Plastic Surgery Nurse, and is an active member of the American Society of Plastic Surgical Nurses. Leslie has vast knowledge and experience in plastic and cosmetic surgery care.
As our Nurse Injector and Certified Aesthetic Nurse Specialist (CANS), Leslie has extensive training and experience helping patients achieve beautiful results with BOTOX® and dermal filler injections.
Leslie's bright smile and warm personality will make you feel comfortable in our office, as well as the operating room, as she guides you through the entire surgical and procedural process. While upholding the highest standards of patient care and safety, Leslie will help to make your experience in our office and surgical facilities both enjoyable and stress-free.
Leslie enjoys spending time with friends and family, and exploring the world. She has two Labrador retriever "children", Tucker and Cache.
We are fortunate to have Leslie as a part of our workplace family, and she looks forward to assisting you along your journey to a better you.