Hotel Special for Patients, Family, & Friends
Updated May 9, 2018
We thank you for considering the Cosmetic Surgery Center for your next procedure. If you are traveling from outside of the Little Rock, AR area, you may be searching for a place to stay during your visit. For your convenience, the Marriott Residence Inn, located less than half a mile from our office, offers all of our out of town patients, their families, and friends a special discounted rate so they can stay comfortably while visiting Little Rock or while preparing and recovering from surgery. Patients, their family and friends can enjoy special discounted rates by booking their stay via the website below: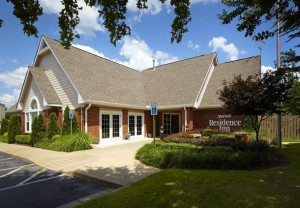 Ideal Accommodations for Your Cosmetic Surgery Recovery
As you recover from breast augmentation, liposuction, facelift surgery, or any other procedures, you deserve to have access to safe, clean lodging to return to before heading home. The Marriott Residence Inn features comfortable beds and soft, luxurious bed linens so you can relax in your room after surgery. The suites at this hotel have fully-equipped kitchens with microwaves, full-sized refrigerators, and stovetops so you can take advantage of the complimentary grocery delivery service when you want access to fresh, healthy food during the recovery period. Plus, you get free breakfast every morning during your stay, and many of the local restaurants are happy to deliver food to your room for those nights you do not want to cook.
Family and Friends Can Enjoy This Special Too!
Do you have out of town guests coming to Little Rock for a visit? If so, the Cosmetic Surgery Center and Marriott Residence Inn would like to extend this special discount to any and all of our patients' family members and friends. We're here to take care of you from your initial consultation and even after recovery. For more information on this special or to schedule a consultation, call our office at (501) 227-0707.