By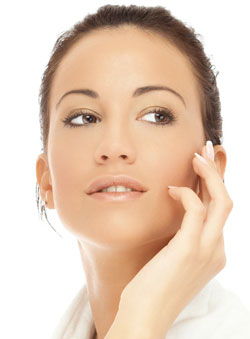 Many patients turn to facelifts to look younger, but how much younger? A new study finds that facial procedures take about seven years off your age.
The study found that not only does a facelift make your face look younger, but those who had multiple facial procedures turned back the clock even more. On average, the study found the following:
Patients who had a face and neck lift looked 5.7 years younger.
Patients who had a face and neck lift and eyelid surgery looked 7.5 years younger.
Patients who had a face and neck lift, eyelid surgery and a forehead lift looked 8.4 years younger.
Researchers from the University of Toronto had 40 medical students estimate the ages of 60 cosmetic surgery patients in before and after photos. The patients were mostly women, between the ages of 45 and 72.
The goal was to "see if we can effectively quantify how much we can turn back the hands of time with certain rejuvenation procedures," said Dr. Nitin Chauhan, who worked on the study.
There were some limitations with the study. Only one surgeon did all of the surgeries, the study size was small, and the study only included a few cosmetic surgery techniques.
The study could help surgeons better communicate with patients about what they can expect from facial cosmetic procedures, in terms of how much younger they can reasonably expect to look after surgery.
"Nothing we do is magical," Chauhan said. "We do certainly get 60-year-old patients who want to look 40, and this will help us when we discuss expectations."
Patient expectations often include more than just looking younger. "Patients want to look rejuvenated, more refreshed, less tired," Chauhan said. "The biggest message we get is that they don't want to look operated on or unnatural."
Sources: Reuters Health, Time
Posted

February 27, 2012